Go back
Stuart Flavelle Laying Cornerstone of New Victoria & Grey Trust Company, Lindsay.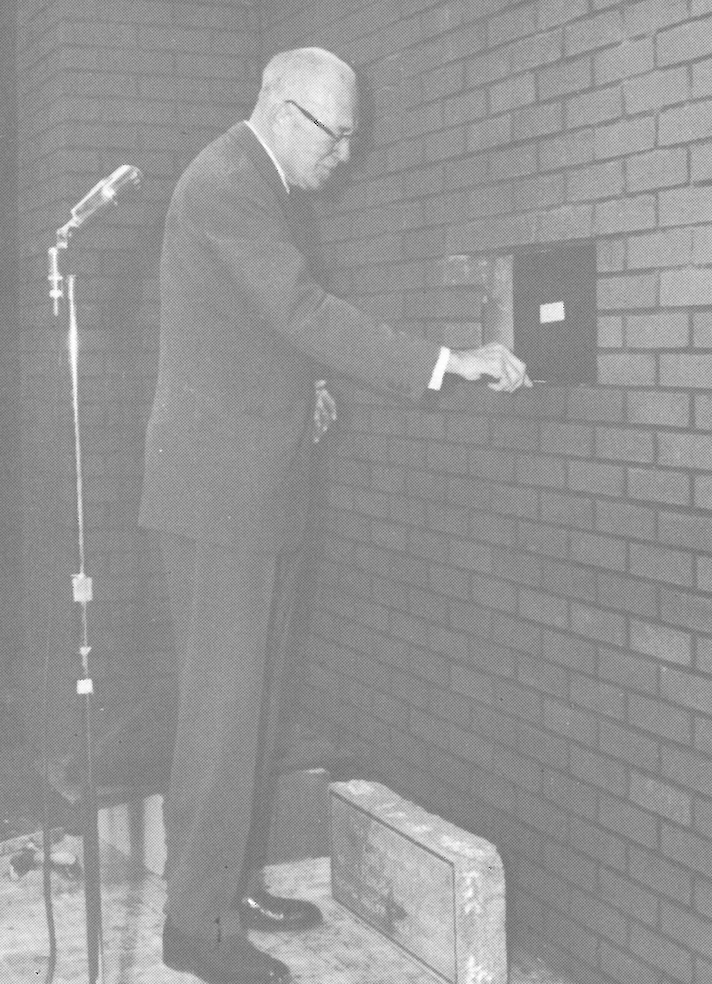 Courtesy of Kawartha Lakes Museum & Archives
Stuart Flavelle laying the cornerstone of the new Victoria & Grey Trust Company. William Flavelle was a director and then president of the loan company from its incorporation in 1895 until his death in 1943. Stuart succeeded his father as a director of the company and was affectionately known as "Mr. V & G" in Eastern Ontario. 1977.