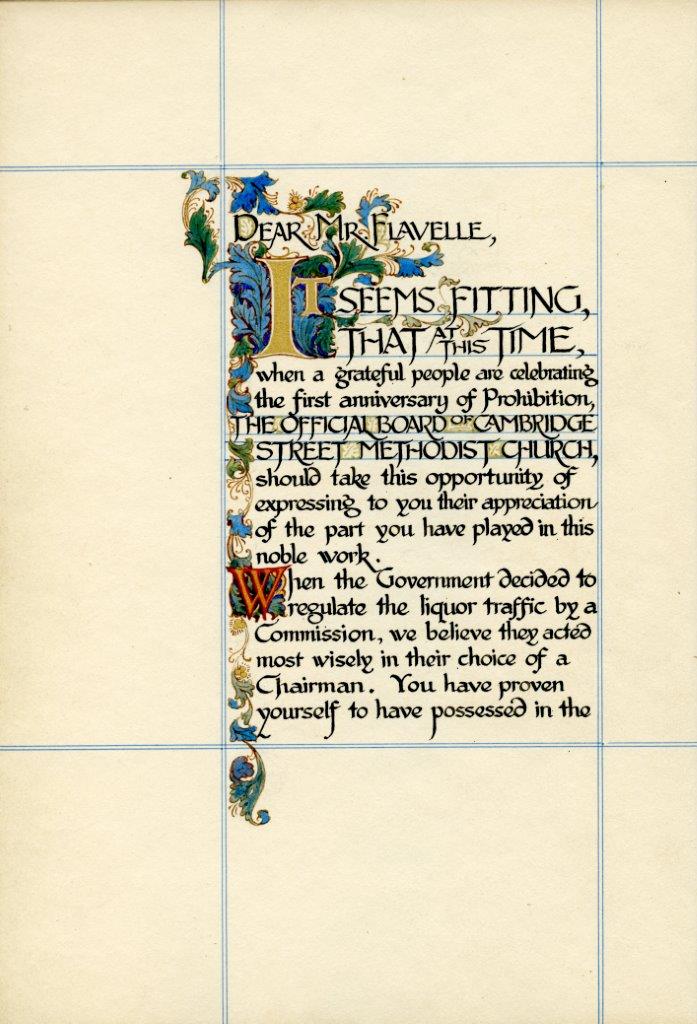 Courtesy of Kawartha Lakes Museum & Archives
Booklet given to J. D. Flavelle in 1916 by the Cambridge Street Methodist Church; one year after J. D. became the Chairman of the Board of License Commissioners. 1916.
Transcription of document:
Dear Mr. Flavelle,
It seems fitting, that at this time, when a grateful people are celebrating the first anniversary of Prohibition, the Official Board of Cambridge Street Methodist Church, should take this opportunity of expressing to you their appreciation, of the part you have played in this noble work.
When the Government decided to regulate the liquor traffic by a Commission, we believe they acted most wisely in their choice of a Chairman. You have proven yourself to have possessed in the…