Go back
Très-Saint-Rédempteur Catholic church and its presbytery in 1932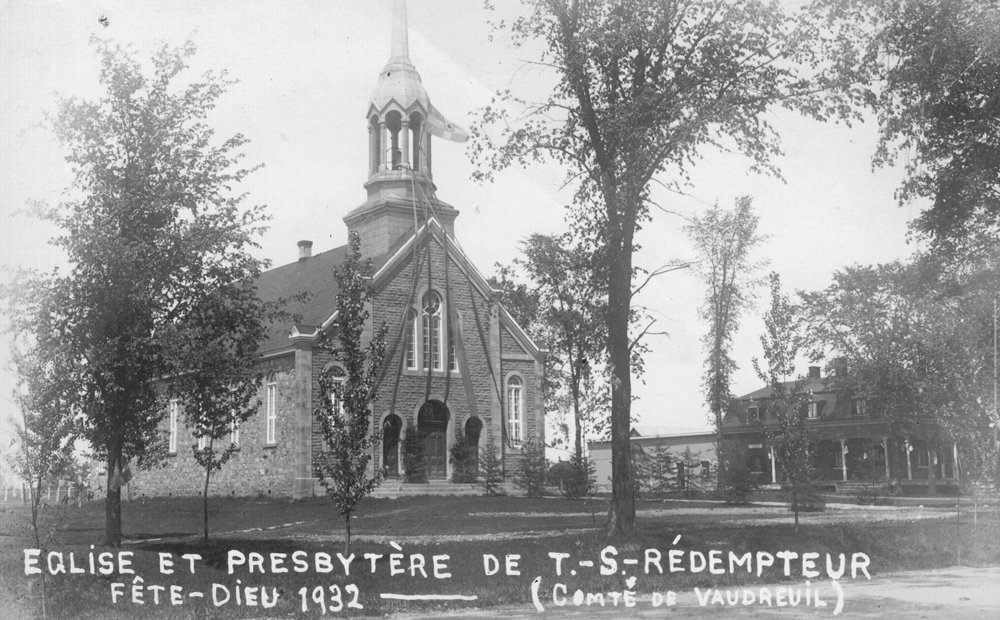 Source: collection Luke De Stéphano
The Très-Saint-Rédempteur Catholic church, decorated with ribbons during the celebration of Corpus Christi in 1932.
The church was built between 1885 and 1887 by masons Onésime Martineau and Édouard Martineau, and by carpenter Louis-Joseph Fauteux. On July 24th, 1887, the cornerstone was laid, and the church was officially consecrated. The first mass was held on January 1st, 1888. The church bell, baptized Marie Rose Édouard Damase in honor of its patrons and sponsors, was blessed and hung on September 17th, 1887. The last mass was held on May 2nd, 2010.
Corpus Christi, also known as the Day of Feasts, is a Catholic ceremony that is celebrated 60 days after Easter.