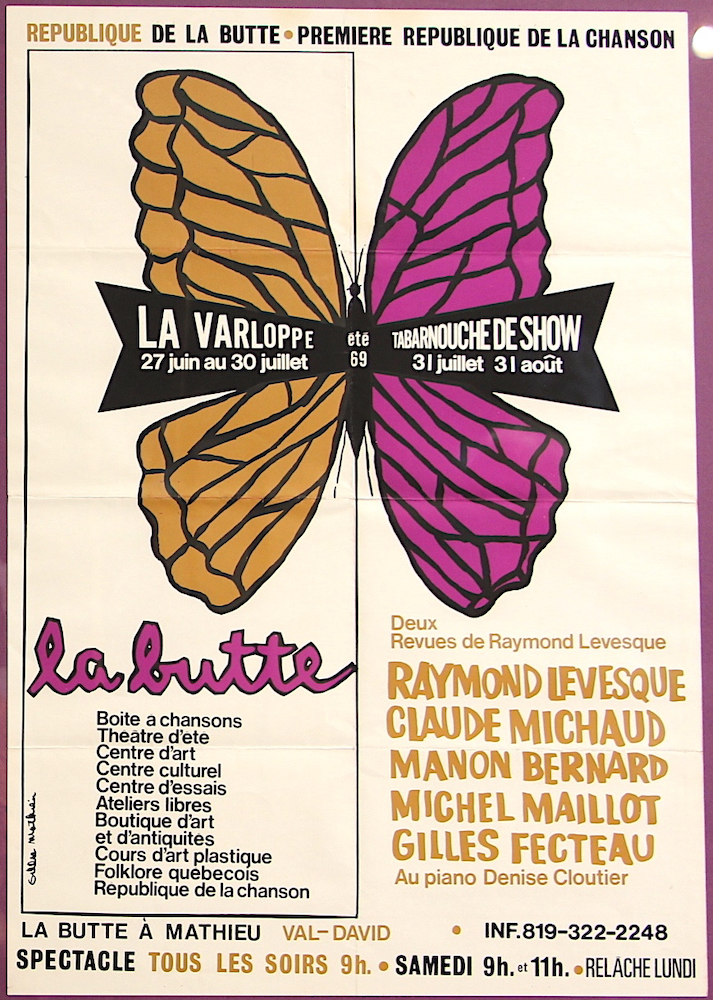 Archives of Gilles Mathieu
Thanks to his expertise in graphic design, Gilles Mathieu designed and produced all the programs, flyers, posters and signage for La Butte à Mathieu. Shown here is the program presenting Raymond Lévesque's two 1969 shows: La Varloppe and Tabarnouche de show.
Much more than a boîte à chansons, La Butte à Mathieu was also: a summer theatre, an art gallery, a cultural centre and an experimental workshop, where you could find free courses, an art and antique store, art classes, Quebec folklore and the Republic of Song!
Shows were held every weeknight at 9 p.m. and from 9 to 11 p.m. on Saturdays and Sundays. There were no shows on Mondays.