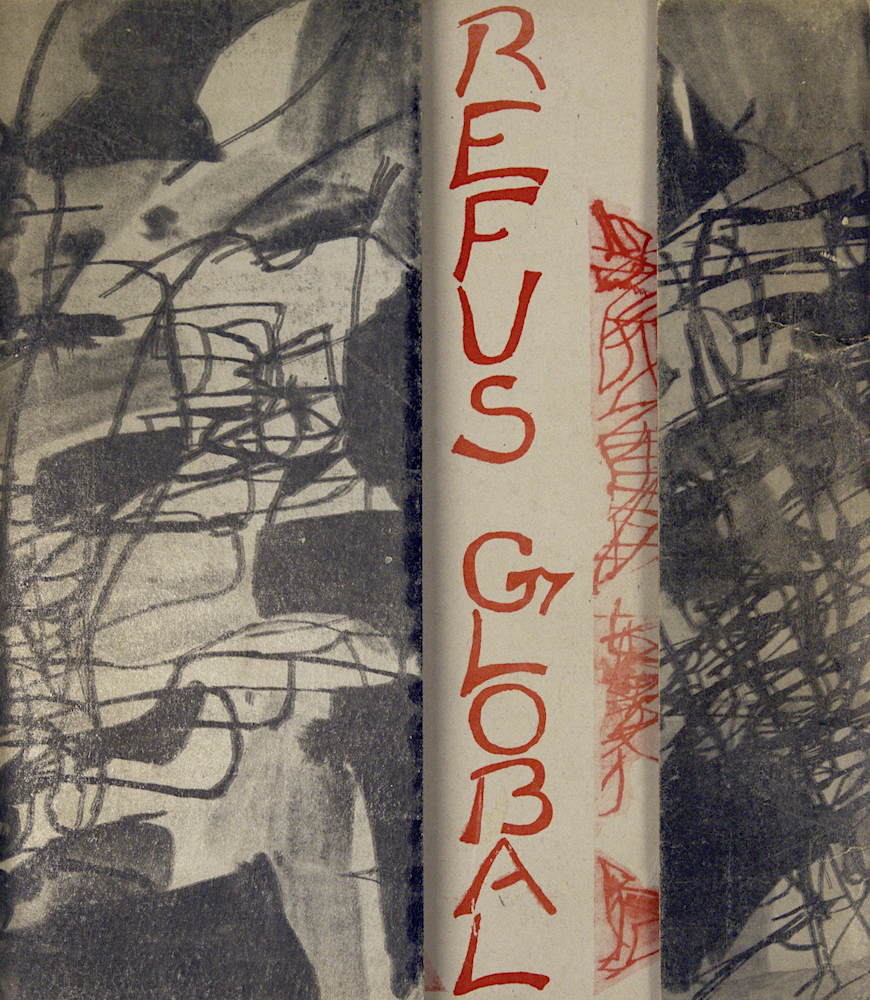 Cover page of Refus global, Saint-Hilaire, Mithra-
Mythe, 1948.
Refus global was a manifesto written by the painter, sculptor and teacher Paul-Émile Borduas and countersigned by 15 artists (8 men and 7 women). The manifesto rejected the immobility of Quebec and its attachment to the Catholic Church and wanted to open up to the world and to universal ideas.
The manifesto was launched on August 9, 1948 at the Librairie Tranquille in Montreal.
As noted in the manifesto, the names of the signatories included:
Paul-Émile BORDUAS (1905-1960),
Magdeleine ARBOUR (1923-),
Marcel BARBEAU (1925-2016),
Bruno CORMIER (1919-1991),
Claude GAUVREAU (1925-1971),
Pierre GAUVREAU (1922-2011),
Muriel GUILBAULT (1922-1952),
Marcelle FERRON-HAMELIN (1924-2001)
Fernand LEDUC (1916-2014),
Thérèse LEDUC (1927-2005),
Jean-Paul MOUSSEAU (1927-1991),
Maurice PERRON (1924-1999),
Louise RENAUD (1922-2020),
Françoise RIOPELLE (1927-2022),
Jean-Paul RIOPELLE (1923-2002),
Françoise SULLIVAN (1923-)
Many of these artists would go on to achieve international recognition.