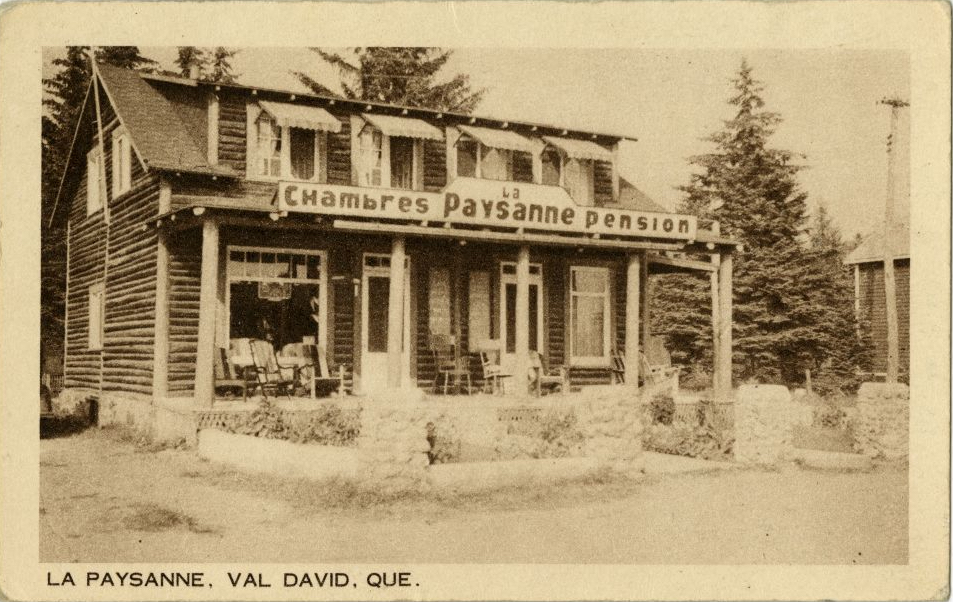 Archives of the Société d'histoire et de patrimoine de Val-David
In 1931, a first guest house opened for tourists. It was a house offering room and board. It had an evocative name in French, Le Villa mon repos, meaning The Peaceful Villa. In 1932, the Pension Laubenstein opened its doors. In 1944, seven years after its construction, La Paysanne, located on today's rue de la Sapinière, became a boarding house under a new owner, Joseph Chalifoux.
Val-David's development accelerated during the 1950s, so much so that the village had some dozen inns or hotels on its territory, including the famous La Sapinière. Activities at La Butte attracted hundreds of spectators every week. The "closely-knit" network of lodging places benefitted from this increasing traffic.