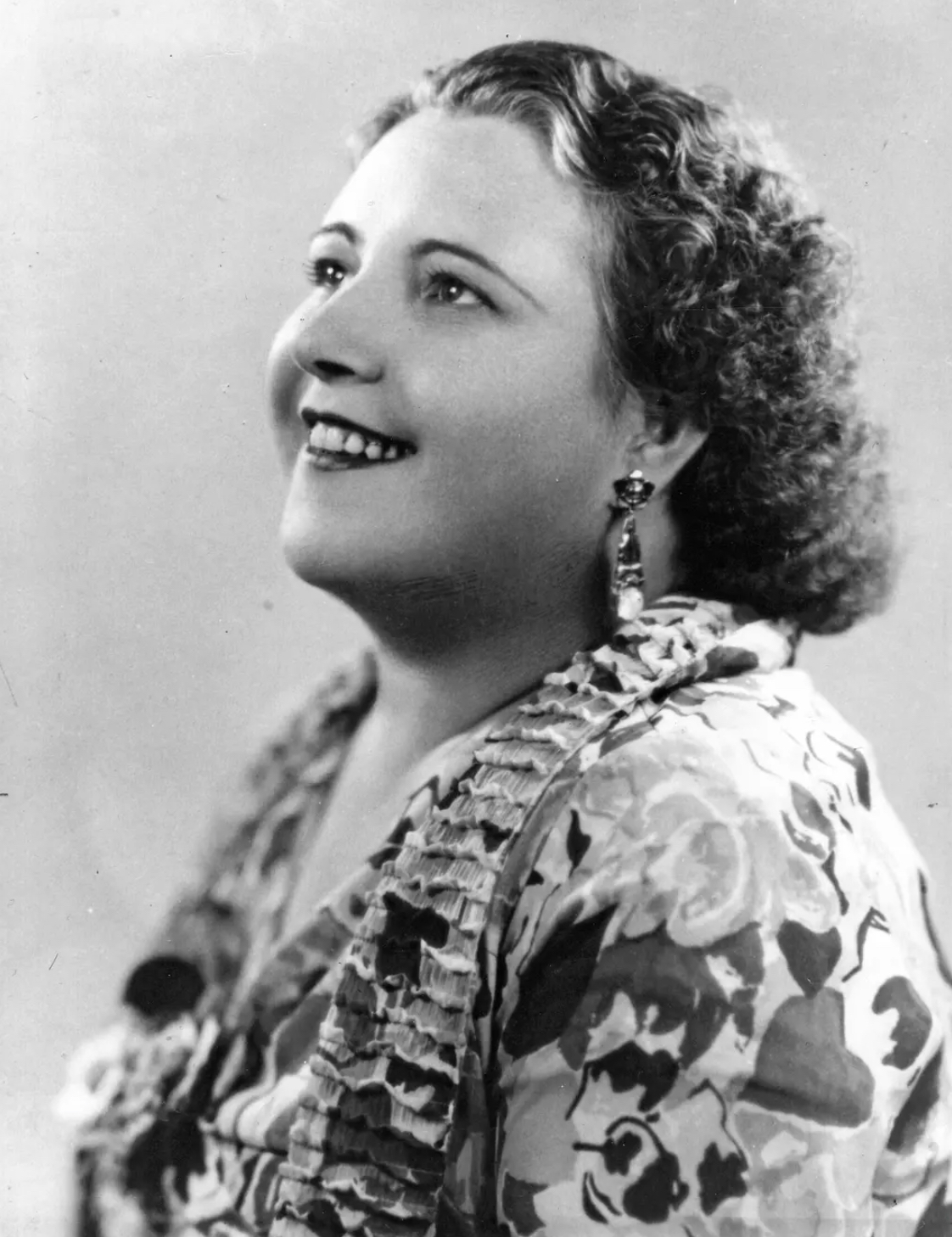 Author unknown, 1935; archives of Le Soleil and the Gaspésie Museum
Mary-Rose-Anne Travers, known as La Bolduc, was born on June 4, 1894 in Newport, Gaspésie and died on February 20, 1941 in Montreal.
During the years of the Great Depression, La Bolduc was the first singer-songwriter to sing about the daily lives of rural and urban Quebecers, and she enjoyed unprecedented success. Her creativity made her an important part of the development of the music industry in Quebec.