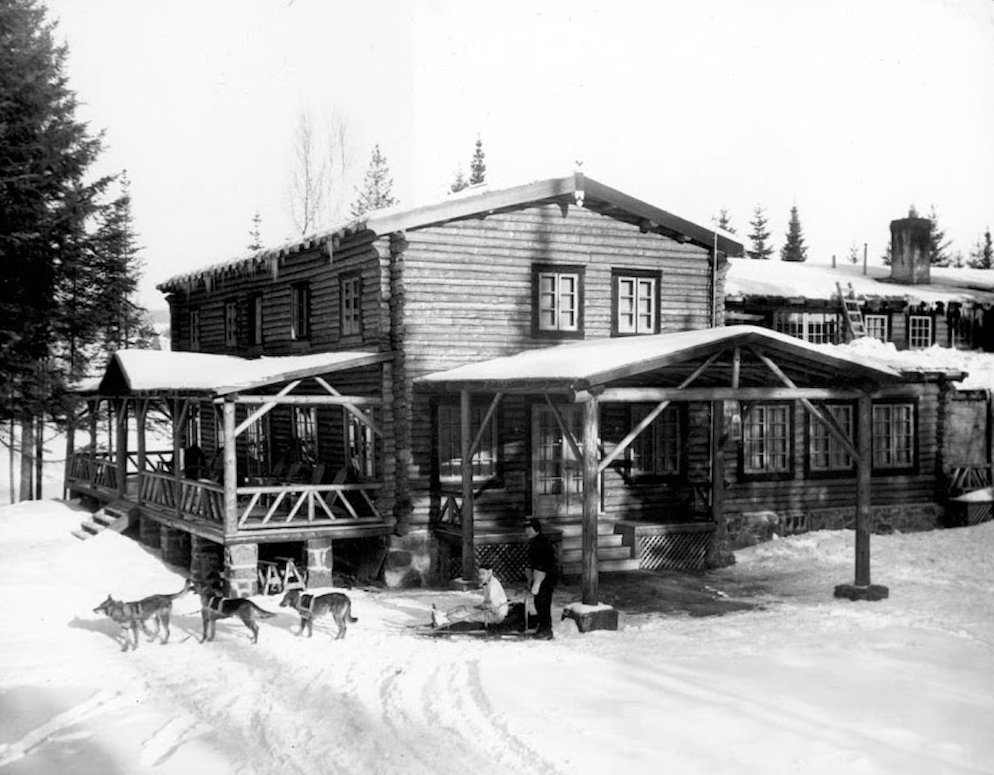 The most famous hotel in Val-David is without doubt La Sapinière. In the midst of an economic crisis, Léonidas Dufresne, the first mayor of Val-David, provided work for his constituents by undertaking the construction of this vast complex.
The opening of the auberge and its first 20 rooms took place on June 24, 1936. It was an immediate success. Jean-Louis Dufresne, who had taken over from his father, was the first person in Quebec to set up a wine cellar in which he organized wine and cheese tastings.
In 1969, La Sapinière joined the Relais et Châteaux chain, a group of luxury hotels with gourmet restaurants spread throughout the world. In the midst of the baby boom of the 1950s and 60s, many newlyweds came to spend their honeymoons there. They could rub shoulders with various celebrities, including Omar Shariff and Gilbert Bécaud.
Soon after its creation, La Sapinière became a well-known flagship establishment, not just for the Laurentian hotel industry, but across Quebec. As early as 1945, with the help of the Quebec government, the first itinerant courses in hotel management and cuisine were created in Quebec. For more than 20 years, these courses were taken by the future owners, employees, chefs, etc. of most of Quebec's inns and hotels, creating a foundation for the budding restaurant and hotel industry in Quebec.
This pedagogical vocation would continue thanks to courses given by several former and active employees of La Sapinière at the Polyvalente des Monts High School in Ste-Agathe, starting in 1972, and later at the École hôtelière des Laurentides in Sainte-Adèle.
Archives of the Société d'histoire et du patrimoine de Val-David