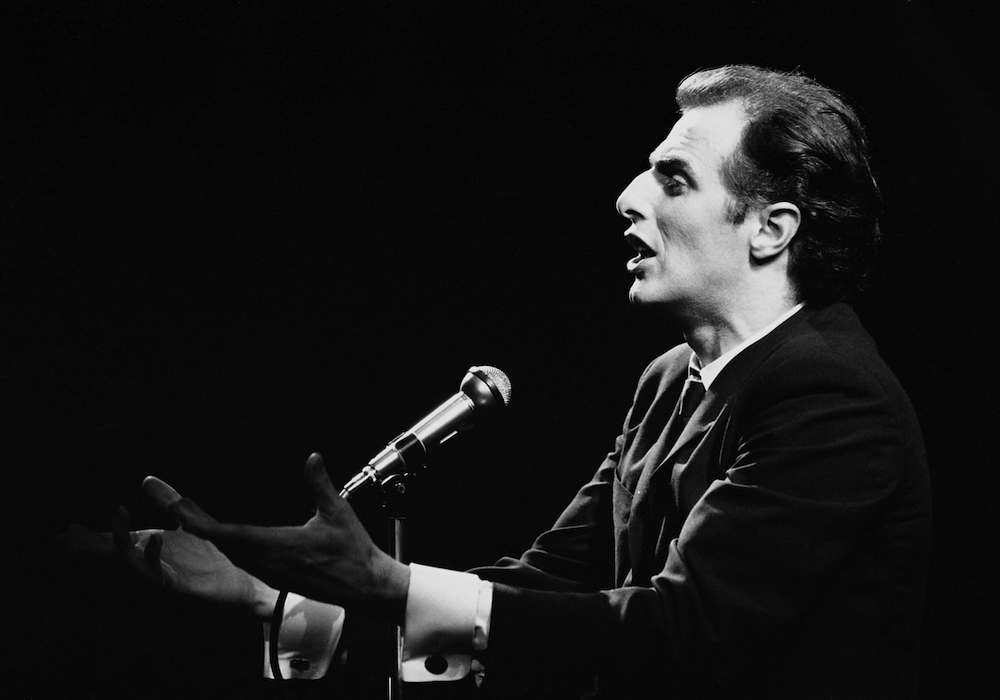 Gilles Vigneault was born on October 27, 1928 in Natashquan. He presented his first show at La Butte à Mathieu in 1960.
In 2021, in an interview recorded for La Butte à Mathieu exhibition, he recounted:
"At La Butte à Mathieu, people were more or less comfortable, but seated on ordinary chairs. It was considered a useful thing to have a substantial backside in order not to be sore all over at the end of the night. The boîte à chansons prepared us for the bigger rooms to come later. And they succeeded!
"The audience in the boîte à chansons tended to listen carefully, it was like performing for just one person.
"The public was very different, it was the same, but they felt as if they were at home. It was as though we were singing or working or laughing, all together in their own living rooms. The boîte à chansons had an incredible quality that you're not able to experience at a large venue. It was intimate. It was a real audience, one with whom we had a genuine connection, and complicity.
"I had done so many boîte à chansons that I could afford to play a bigger room. It happened to many others. I played at the Théâtre de la Comédie canadienne. That was the first place I began to develop my own wider audience, as a result of playing the boîtes à chansons."
"It shouldn't be forgotten that it was the boîtes à chansons, like La Butte, which had created an audience for us that until then, we did not have. The boîtes à chansons were like forges and the creators who built them were the ones who led us to our public."