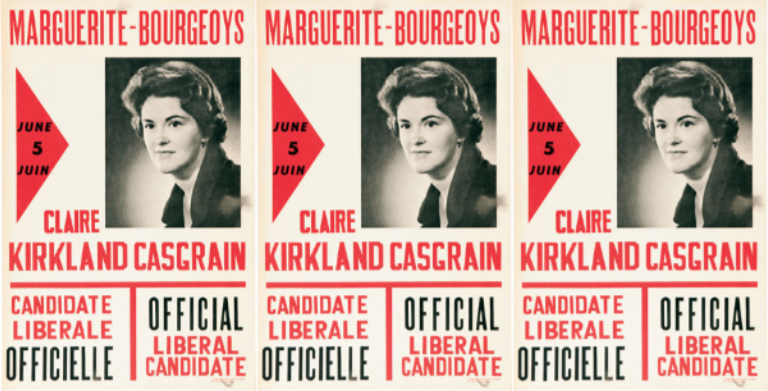 Musée québécois de Culture populaire
Marie-Claire Kirkland-Casgrain was born on September 8, 1924 in Palmer, Massachusetts, where her father was a medical specialist, and died on March 24, 2016 at the age of 91.
After studying law at McGill University and in Geneva, she was admitted to the Quebec Bar in 1952.
In 1961, she began her political career. Succeeding her father, she was elected and became the first female member of the Quebec Legislative Assembly.
As a feminist, her political commitment allowed her to devote herself to major reforms. In 1964, she introduced Bill 16, an Act respecting the legal capacity of married women. In 1969, she passed the Act respecting matrimonial regimes and the establishment of partnerships of acquests and in 1973, she created the Conseil du statut de la femme.
After her stint in politics, Claire Kirkland-Casgrain became the first woman to be appointed to the Provincial Court in 1973.