Go back
Association des métiers d'art de Val-David (Val-David Arts and Crafts Association)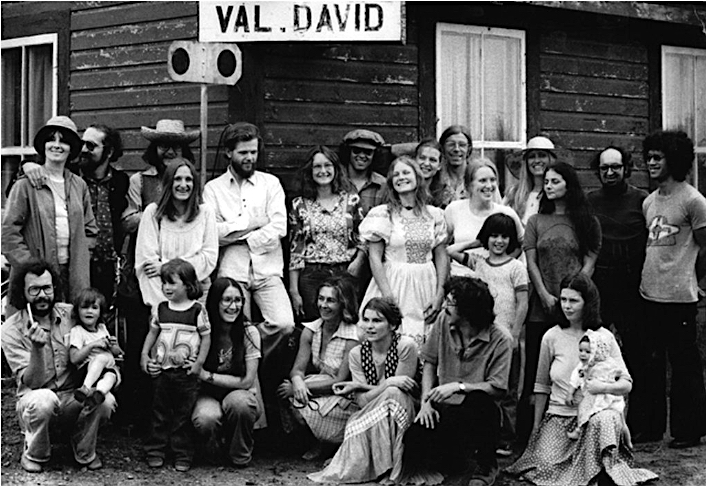 Some members of the Association des Métiers d'Art de Val-David in 1975 holding a craft market at La Butte the same year. Archives of the Société d'histoire et du patrimoine de Val-David.
"The first craft market was set up at La Butte à Mathieu in July 1975, drawn almost as if by the DNA of this place, where so many singer-songwriters had been launched and which was still resonating with all their voices. Some thirty Val-David craftspeople and artists celebrated the heatwave by exhibiting their work in a holiday atmosphere under the sun, reminiscent of the exotic bazars of other countries."— Jocelyne Aird-Bélanger, visual artist and founding member of the Créateurs associés de Val-David, one of the largest gatherings of artists in Quebec.
Front row: Alain Tremblay, Eve K. Tremblay, Alexis Tremblay, Michèle Tremblay, Simone Bussières, Louise Blanchard, Michel-Pierre Sarrazin, Christiane Boileau, Colombe Boileau.