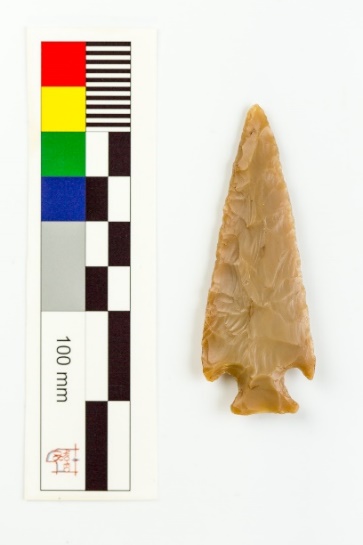 Corporation Archéo-08 Collection
Source : Artefacts Canada
Picture : Corporation Archéo-08
This chalcedony projectile point from Duparquet Lake is issued from Late Woodland, which means from 1000 to 500 year BP (before present).
Algonquins used mostly traditional objects and tools made of stone, bones, bark or even animal skin, but also other things made in Europe for hunting, fishing, food production, house building, clothing and means of transportation, like a canoe made of bark or snowshoes. Below are some examples of tools and trimmings from Archéo-08's collections.