Go back
A Couple in Front of a Lake at the Blais Farm, Saint-Marc-de-Figuery in Abitibi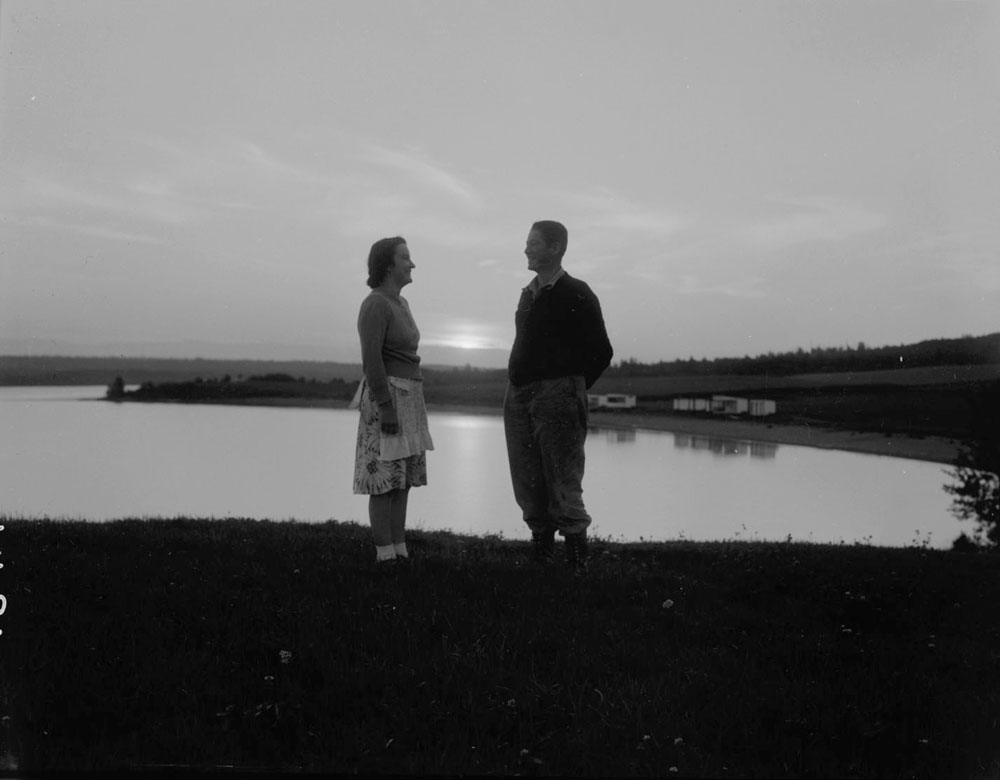 Unidentified individuals.
Date : Between 1930 and 1950.
BAnQ Rouyn-Noranda, Canadian National Fonds (P213, P80).
It is not known who the people in this photo are, identified only by the Ferme Blais in the Canadian National fonds.
François (Frank) Blais (1875-1949) was a farmer, a wood merchant, a businessman and a politician of the federal government in Quebec. He arrived in Abitibi at the beginning of colonization and had an "exemplary" farm in St-Marc. We can see it in En pays neufs (1937), a documentary about Abitibi, which is also the first sound motion picture in Quebec's history.