The Personality of Francis H. Clergue
In 1894 Francis H. Clergue arrived in the Sault.  For the 38 year old Clergue, the city's transportation infrastructure, hydroelectric generation potential and financial woes offered a great opportunity.  Clergue was a serial entrepreneur and a remarkable visionary.  In his early thirties, Clergue had attempted a wide array of ambitious business ventures on an international scale. This small town (Bangor, Maine) lawyer's earliest business venture included a hastily established ice cutting business to satisfy New York City's massive summer refrigeration demands.  From there, he attempted to establish hydro-electric projects, banks, and insurance companies, none of which were profitable.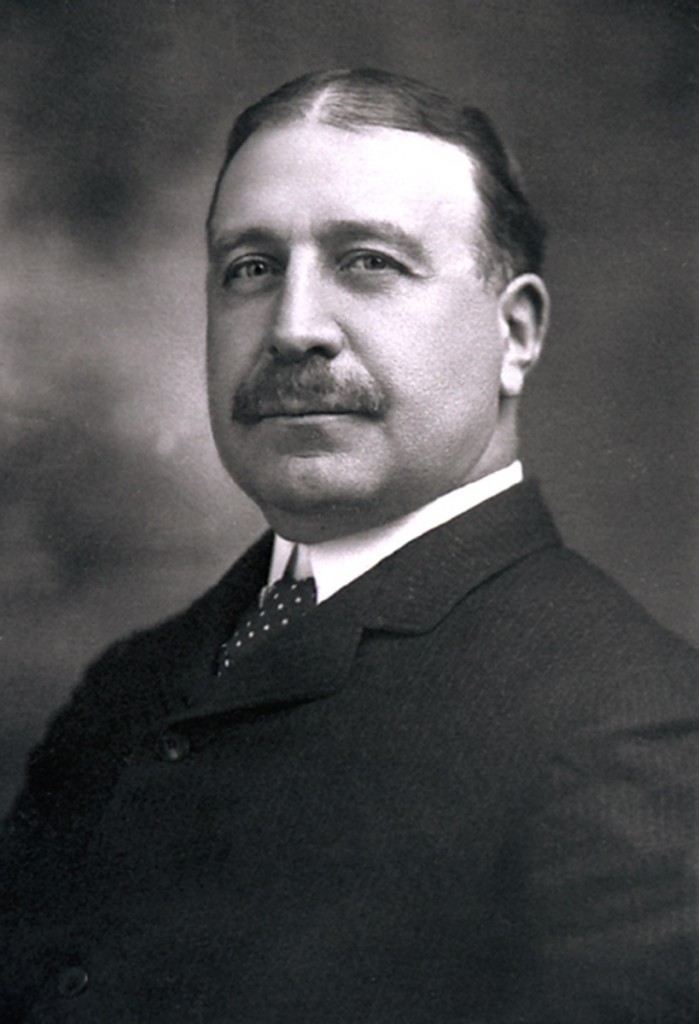 Clergue possessed boundless optimism reguarding the potential to redesign cities using new technologies. The powerful combination of  Clergue's optimism and salesmanship made Bangor, Maine the first American town with a functioning electric rail system.
Another Clergue venture based in Bar Harbour, Maine, involved construction of a cog railway up scenic Green Mountain to a new summit hotel. Clergue's initial efforts at establishing a summer resort were successful.  His unscrupulous business methods, ones that included dynamiting a competing access road to the top of the mountain, eventually saw him driven out of town.  Clergue's project collapsed in scandal and his railway was sold.
But Clergue was nothing if not persistent. His quest to lead profitable rail ventures led him to Persia. He established the Tehran electric company, his vehicle used to negotiate a massive rail contract with the Shah.  Clergue promised to build a trans-Persian railway and modernise the Shah's cities with electricity and running water.  In return, Clergue would personally acquire the rights to drill and sell Persian oil.  Clergue believed his American company could accomplish these objectives without the imperial baggage of prospective Russian and British competitors.  The Shah was intrigued and initially expressed strong interest. Clergue's bold venture fell through when pressure from the Russians forced an end to negotiations.  Clergue had missed the opportunity to secure an unfathomable fortune – but failure in Persia did not deter or diminish his future dreams.  Clergue looked abroad once more, this time to the friendlier political climate in Canada.
On Clergue's Sault arrival, he immediately identified the massive St Mary's rapids hydroelectric potential.  Living under an assumed identity for several weeks in a local hotel, Clergue quickly learned of the town's economic woes and aspirations.  Armed with Philadelphia investment money, Clergue made a persuasive presentation to the town council.  He promised to pay off the Sault's outstanding $265,000 debt. In return he was granted exclusive rights to exploit the rapids for energy and industry tax-free.  Clergue promised council their town would become a new Chicago.  They accepted his offer.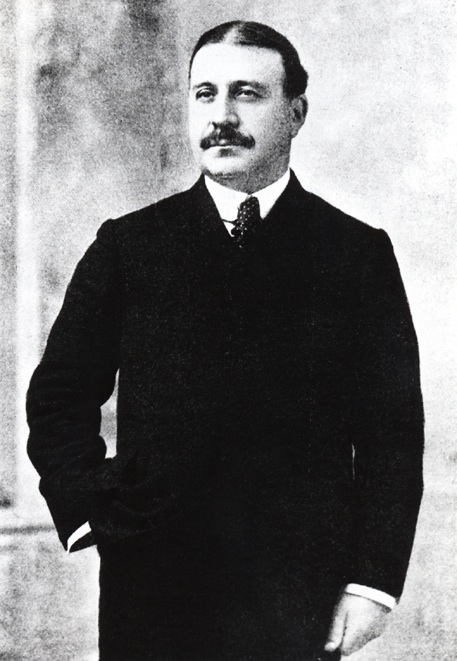 Clergue's Sault aspirations extended far beyond completing the half-finished hydroelectric plant.  He wanted nothing less than to create a global industrial empire.  Luckily, Clergue's Philadelphia investors had pockets to match his ambitions.