Go back
The miller's house during renovations, 2017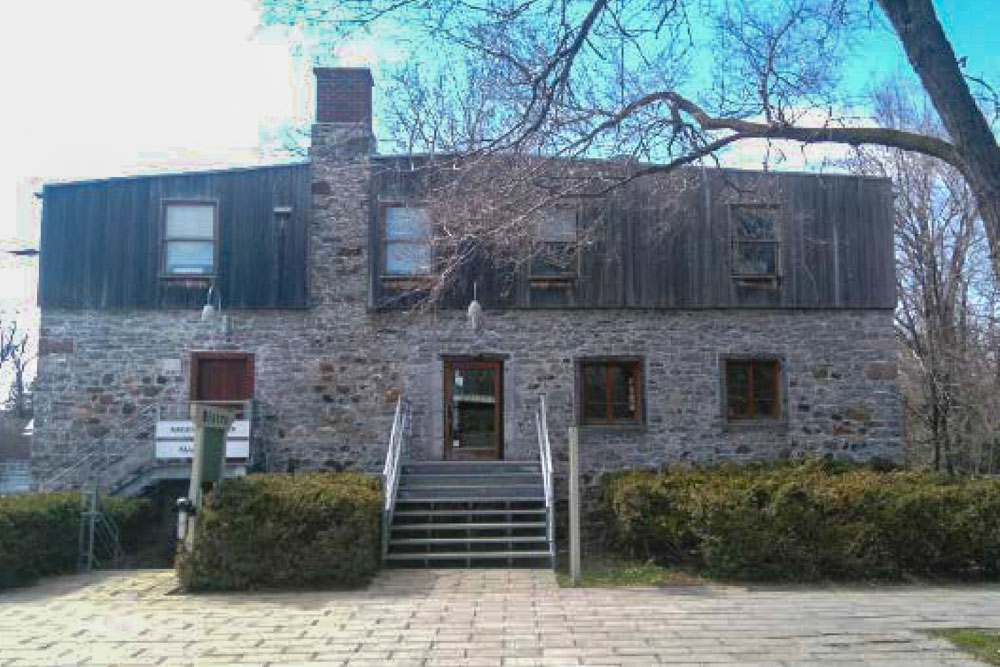 Photograph: Ahuntsic-Cartierville borough, 2017.
"The project aims to develop the Mills site, namely through structural consolidation, renovation, restoration and refurbishment of the miller's house.
[…]
The restoration project of the miller's house includes the reintroduction of eaves on the roof on three of the facades; replacing the sash windows for a similar model; adding chambranles; preserving the cedar siding and adding planks opposite the chimney; restoring the masonry; replacing the doors and restoring the casement windows; colouring all the doors, windows and chambranles; and lastly rebuilding the veranda at the front of the house." 
(Excerpts from the opinion of the Montreal heritage council after its assembly on April 7, 2017).