Go back
The Church of La Visitation de la Bienheureuse-Vierge-Marie, as seen from La Visitation Island, circa 1900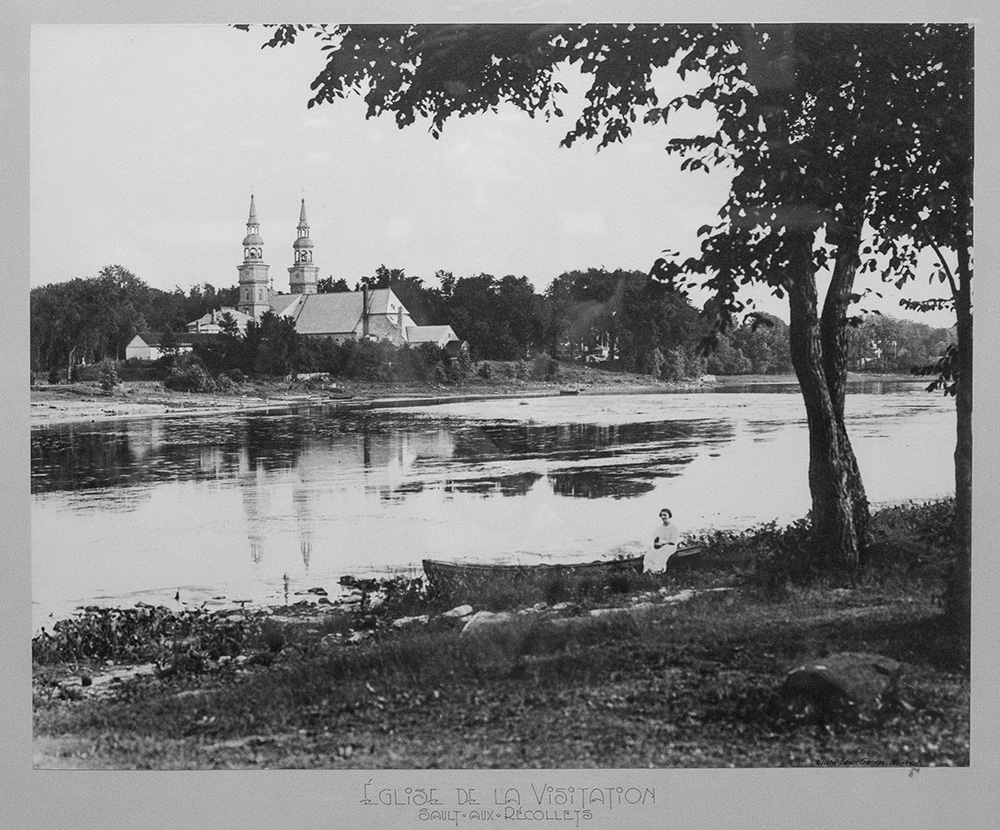 Reproduction of a photograph by Edgar Gariépy preserved at the parish council.
The Church of La Visitation de la Bienheureuse-Vierge-Marie, as seen from La Visitation Island, circa 1900. The Sault-au-Récollet parish church retained its pastoral and bucolic charm.
"The Sault-au-Récollet church is a place of worship for the Catholic faith erected between 1749 and 1751. An extension was built in 1850 to accommodate the new facade. 
[…] 
The church is classified as a heritage building. This classification applies to both the interior and exterior of the building, but not the surrounding land plot. The Sault-au-Récollet church is part of a protected area. It is associated to a Euroquébecois prehistoric Indigenous archaeological site."
Répertoire du patrimoine culturel du Québec (Québec's heritage directory).