Go back
Offices of the Back River Power Company in 1942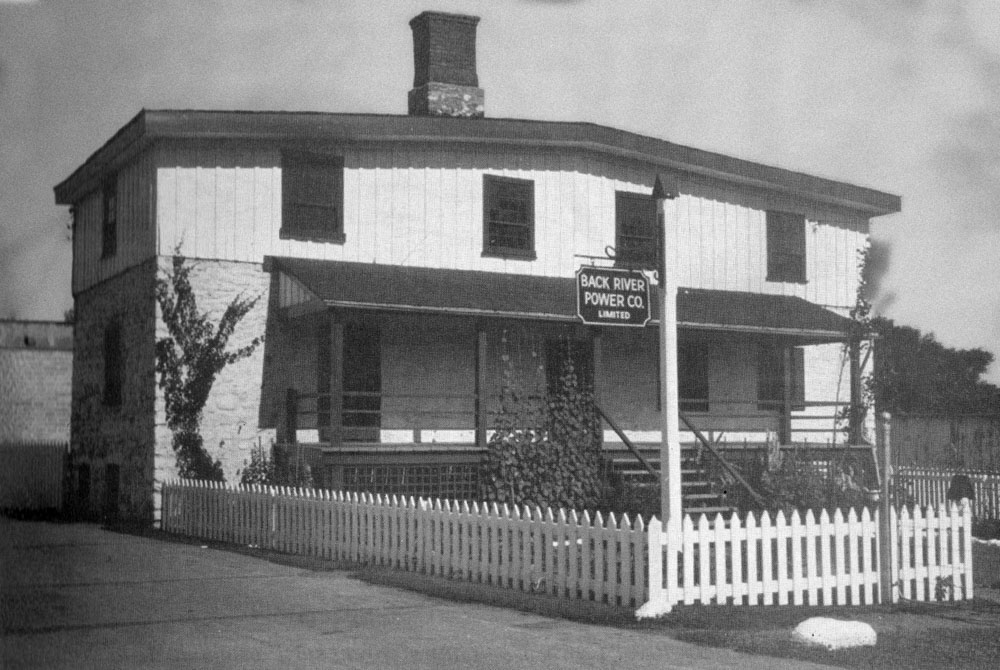 Société d'histoire d'Ahuntsic-Cartierville, Cité historia Fonds.
The offices of the Back River Power Company occupy a section of the old seigneurial 
flour mill that was built on the Island of Montreal. This building, which still exists today, is now referred to as "la maison du Meunier" (the miller's house). It is located in the protected area around the "maison du Pressoir" or cider press house (10865, rue du Pressoir), a classified heritage building. In 1998, the miller's house became an interpretation centre for the mills historical site. Cité historia, Sault-au-Récollet's historical museum, was put in charge of its promotion and activities. The organization ceased its operations in 2016.