Go back
First performance of the Mémoires d'Ahuntsic anthem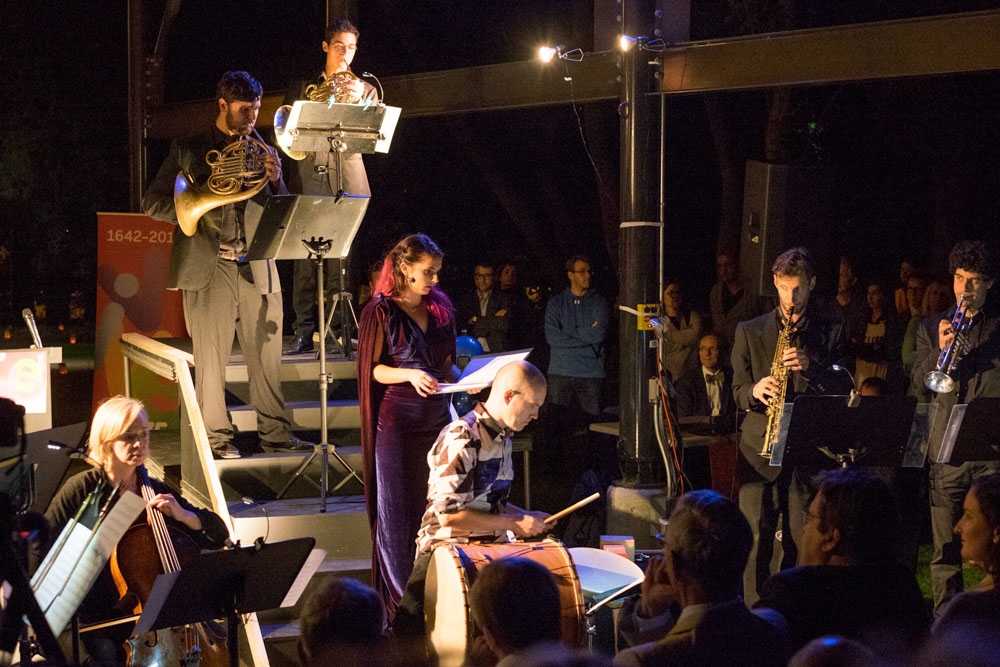 © Jacques Lebleu, SHAC, 2017.
On August 25, 2017, the Sept stations musicales des berges concert proposed an evening music tour of the Maurice-Richard and Basile-Routhier parks bordering the new Parcours Gouin visitor centre. The concert ended with the creation of Mémoires d'Ahuntsic, a tribute anthem to the borough of Ahuntsic-Cartierville.
It was composed specifically for Montreal's 375th celebration, by famous Ahuntsic composer Kiya Tabassian, with lyrics by renowned poet Jacques Boulerice, also from Ahuntsic. The event was curated by Mr. Clément Canac-Marquis, founder and ideator of Concerts Ahuntsic en fugue. He was the event's artistic director, with the assistance of Mrs. Lucie Hamel.