Go back
U-69 torpedo firing report for October 14, 1942 attack (in German)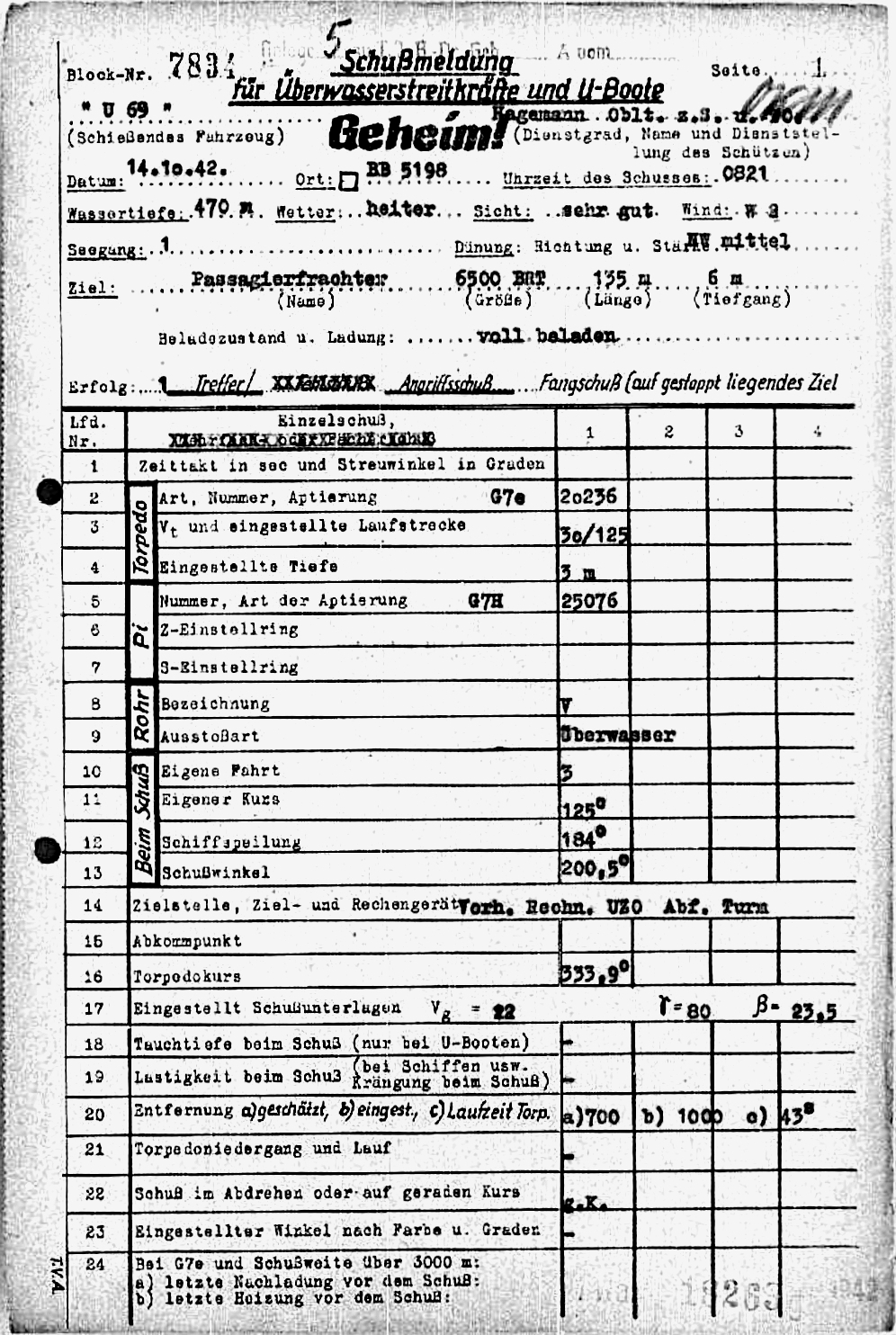 One stern torpedo was fired by U-69 at 08:21 German Summer Time (or 03:51 Newfoundland Daylight Time) that sank S.S. Caribou.
Since U-69 was running on the surface during the attack, the torpedo was aimed and fired by First Watch Officer Oberleutnant zur See Johannes Hagemann from the bridge of the conning tower. U-69 commander Oberleutnant zur See Ulrich Gräf would have been in the control room at the periscope during the attack.
Data included in the torpedo firing report include the size of the target ship, the type of torpedo and detonator (pistols), the torpedo tube fired, the compass bearing of the U-boat and torpedo, whether the torpedo was fired on the surface or submerged, and the speed and bearing of the target ship. This data was entered into the U-boat's torpedo data computer, which was used to aim the torpedo at the moving target ship.
U-boat torpedo firing reports were called Schussmeldung in German.
Click here to view an English translation of this torpedo firing report.