Go back
Shipyard plans of S.S. "Caribou"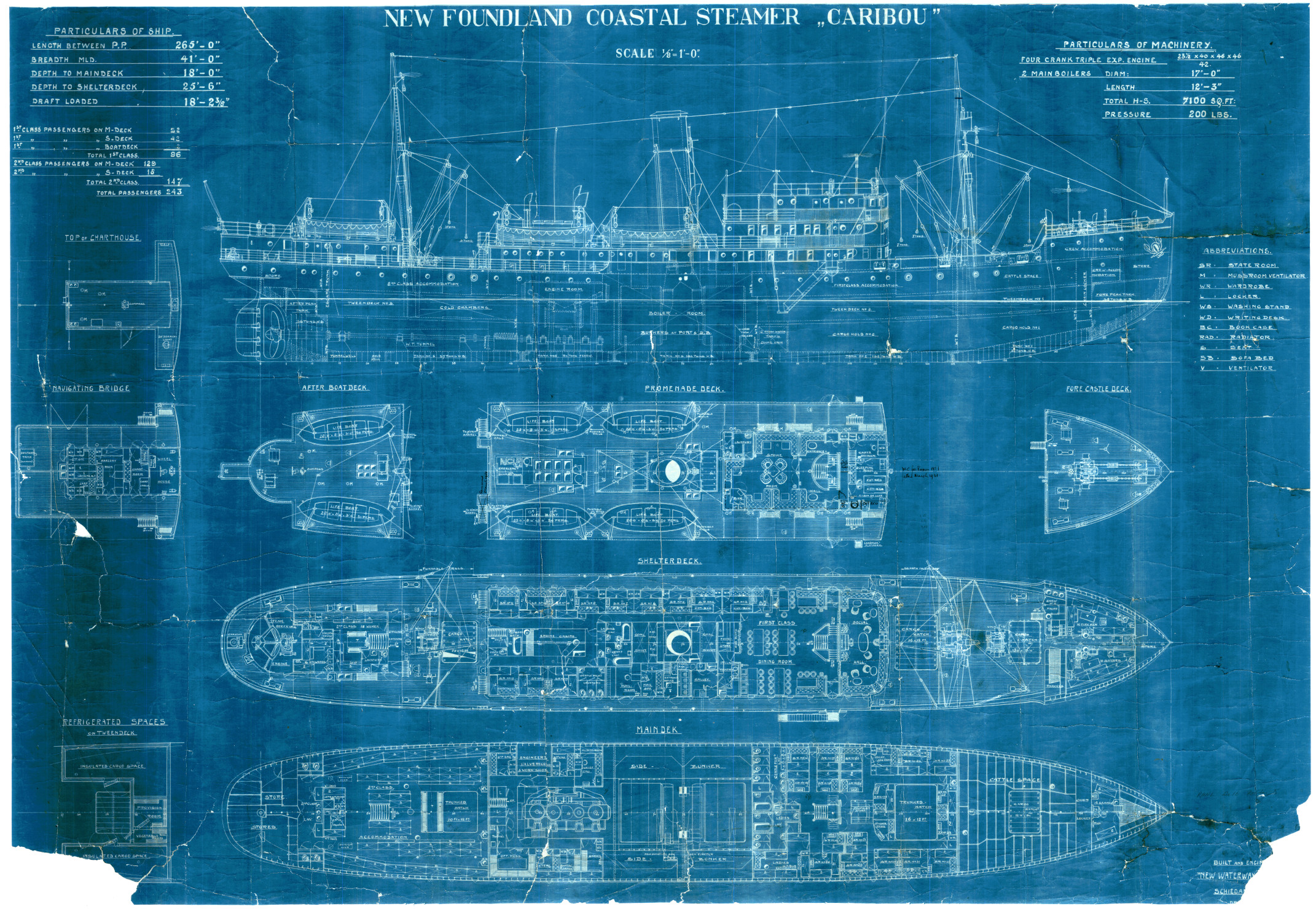 Plans:
The Rooms Corporation, Provincial Archives Division,
Shipyard plans for the construction of the steamship Caribou by the New Waterways Shipbuilding Company in Schiedam, the Netherlands in 1925. The ship's length was 84.3 metres (265 feet) and beam 12.6 metres (41 feet). Gross registered tonnage was 2,222. It had two boilers, a triple-expansion steam engine and one propeller. The ship had accommodations for 96 first-class passengers and 147 second-class passengers when it was first built. The ship was equipped with 6 lifeboats that could each hold 50 passengers.
S.S. Caribou underwent maintenance and upgrading of its safety equipment in drydock in St. John's, Newfoundland from July to September, 1942. It had returned to the Gulf ferry run across the Cabot Strait just two weeks before it was sunk in October, 1942.