Go back
Headline "Caribou Tragedy" in Corner Brook Western Star newspaper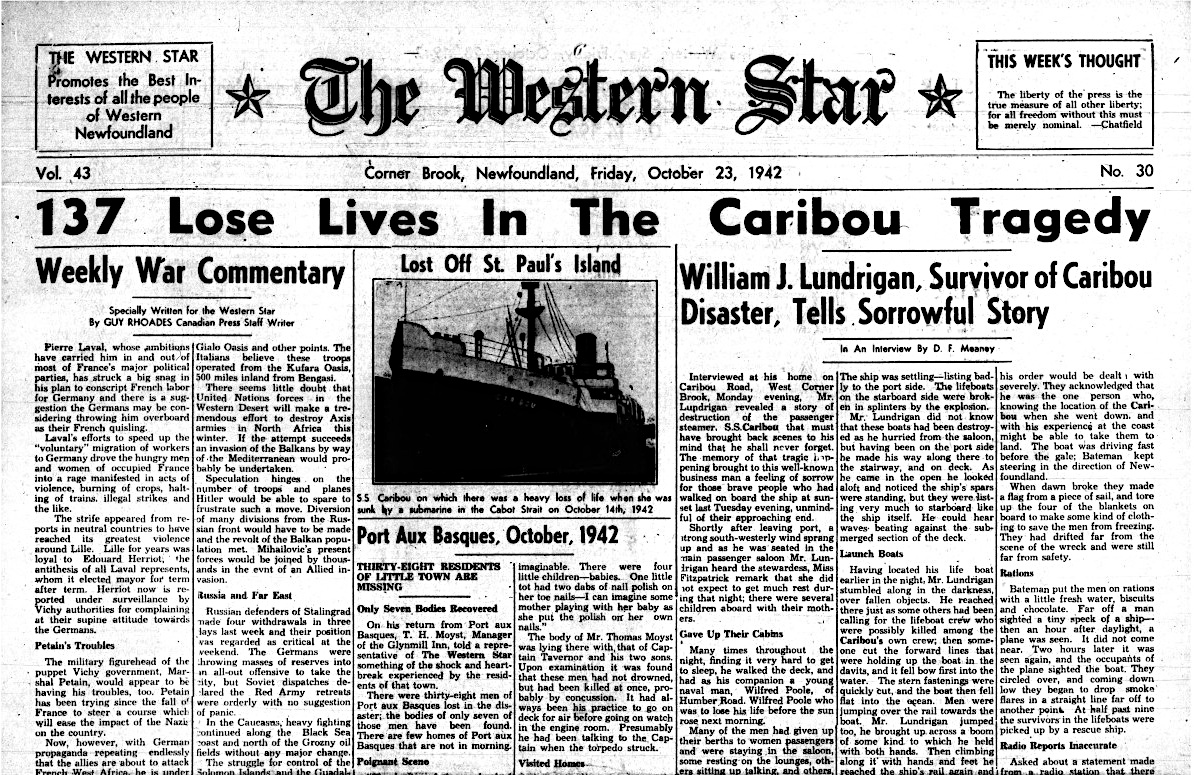 Newspaper:
Corner Brook Western Star newspaper, October 23, 1942, page 1.
The headline on the front page of the Corner Brook, Newfoundland newspaper, the Western Star, on October 23, 1942 reads:
"137 Lose Lives in the Caribou Tragedy."
Story headlines include:
"Lost Off St. Paul's Island."
"William J. Lundrigan, Survivor of Caribou Disaster, Tells Sorrowful Story."
"Port aux Basques, October, 1942: Thirty-eight Residents of Little Town Are Missing."
Similar headlines and stories were featured in other Newfoundland newspapers after the sinking. The victims of the S.S. Caribou sinking came from across Newfoundland, Canada and the United States, so the tragedy was covered in many North American newspapers.