Go back
Firing a depth charge from Canadian warship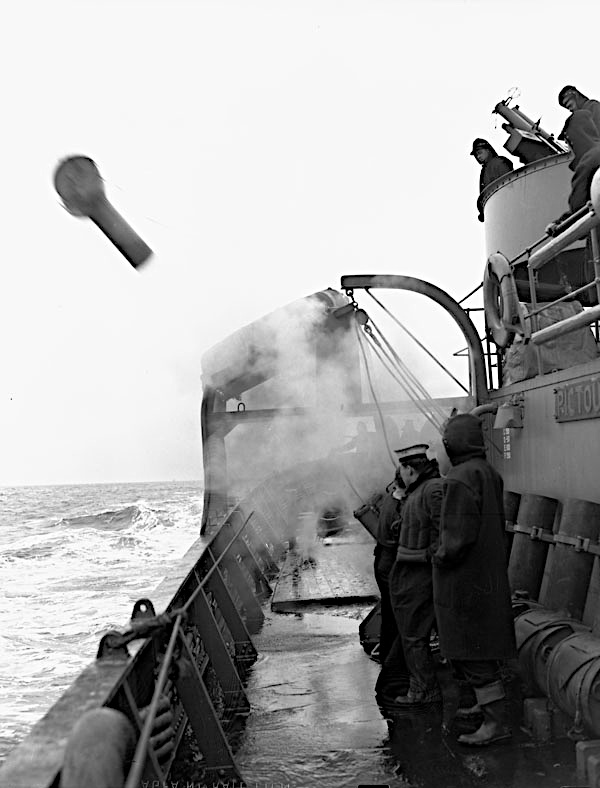 Photo:
Library & Archives Canada, Department of National Defence fonds, 1967-052 NPC, PA-116838.
Photo entitled Firing of a depth charge from the corvette H.M.C.S. PICTOU at sea, March 1942.
Depth charges were cylinders packed with explosives. They could be dropped into the water from rails on the stern of warships, or fired over a ship's side from throwers like the example seen here. After sinking to a pre-set depth, the charges exploded with the aim of destroying the submarine with their shock waves. Experience and considerable luck were required for their effective use. They had to explode within a few metres of the submarine's tough hull to cause any damage. For the first years of the war, depth charges were the main weapon used against submarines by Canadian and Allied warships.
H.M.C.S. Grandmere used depth charges to attack U-69 after the U-boat torpedoed and sank S.S. Caribou.