Go back
Canadian soldiers board a ship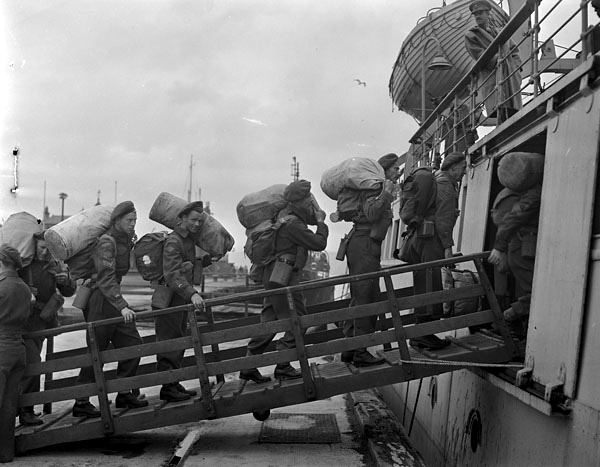 Photo:  Lt. Harold D. Robinson
Library & Archives Canada, Dept. of National Defence fonds, PA-177571.
Canadian soldiers board a ship carrying their packs and duffle bags in World War II. S.S. Caribou carried many Canadian, American and British soldiers, sailors, airmen and nurses heading to their units stationed in Newfoundland.
This photo was taken in Gourock, Scotland in June 1945.