Go back
Excerpts from LePailleur's diary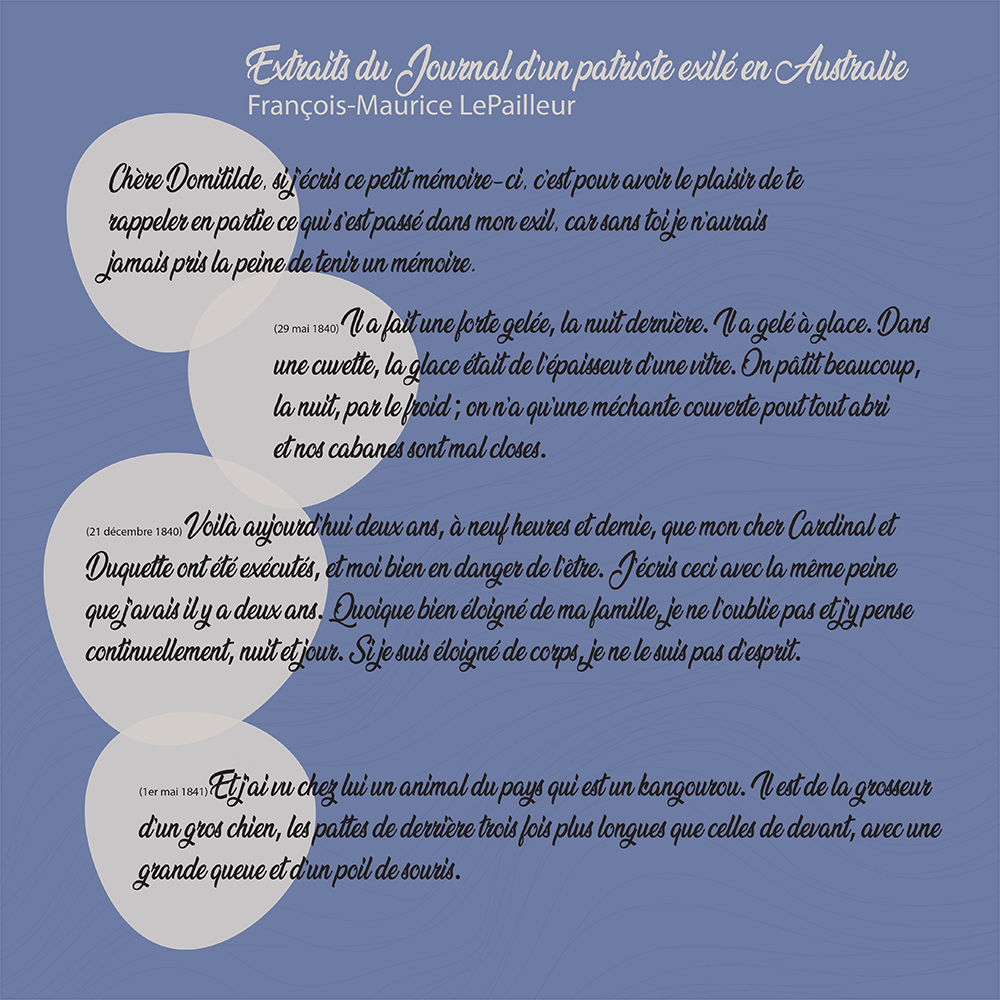 Source: Land of a thousand sorrows (Journal d'un patriote exilé en Australie 1839-1845), published by Éditions Septentrion
Translated transcript:
My dear Domitilde, if I write this little memoir, it is to have the pleasure of reminding you in part of what happened during my exile, because without you I would never have bothered to keep a diary.
 (May 29, 1840) There was heavy frost last night. Things froze to ice. In a bowl, the ice was the thickness of glass. We suffer a lot from the cold at night; we only have a bad blanket to cover ourselves with and our shacks are poorly closed.
(December 21, 1840) At nine thirty today, it has been two years that my dear Cardinal and Duquette were executed, and I was close to being executed myself. I write this with the same grief as two years ago. Although I am far away from my family, I do not forget them and I think about them constantly, night and day. While my body is away, my mind is with you.
 (May 1, 1841) And at his place, I saw a local animal: a kangaroo. It is the size of a large dog; its hind legs are three times longer than the front ones, with a long tail and mouse hair.