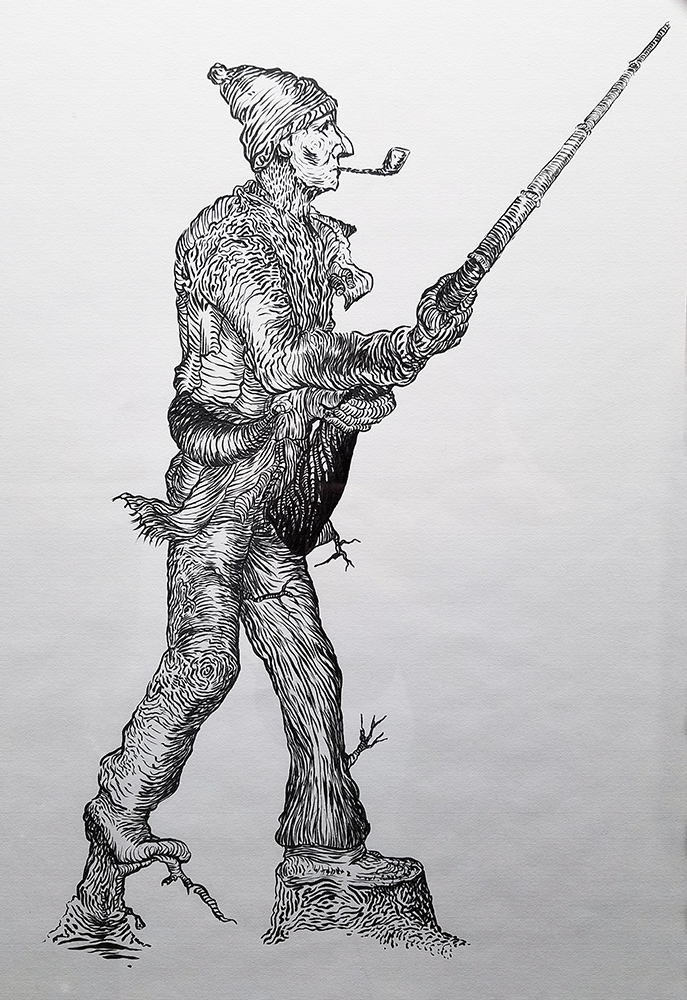 Source: Collection Maison LePailleur
Artist: Roger Thiffault
Drawing inspired by the work of Henri Julien « Le vieux de 37 ».
On the back of the work, the artist wrote (translated transcript) :
Root
Pride in being, in growing up with convictions. There should be no other way of being than being, in our own way.
With respect. For so many things! Past and future.
Pride of a patriot, the example that reminds us to stand tall.