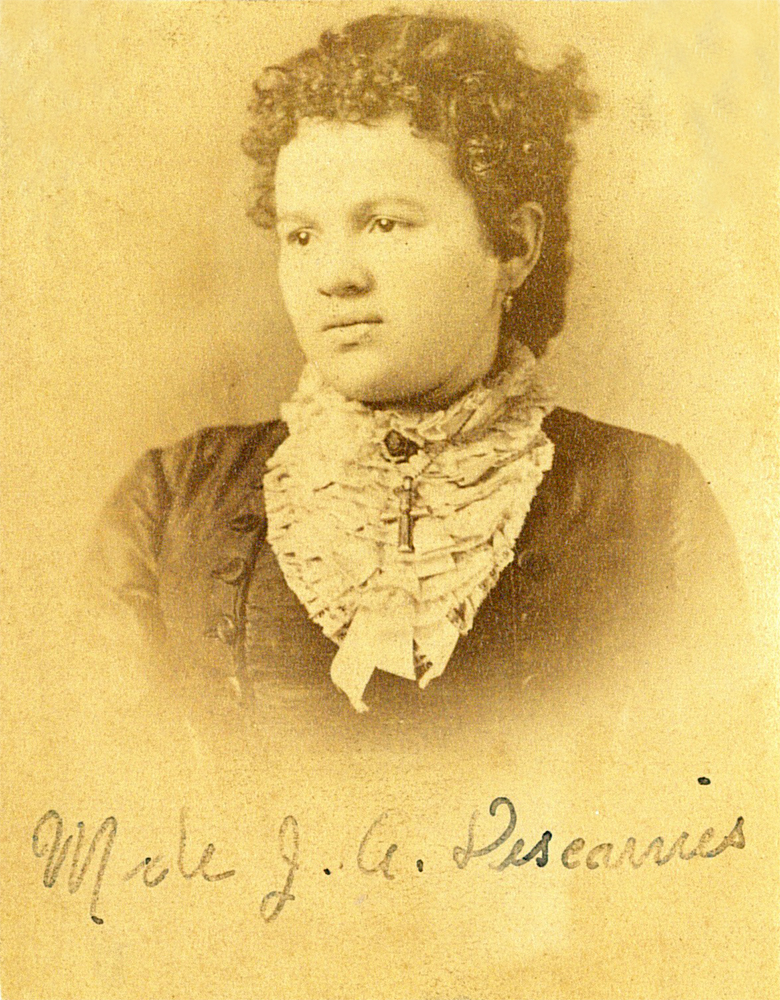 Source: Collection Maison LePailleur
Célina-Elmire LePailleur was born in Châteauguay on May 11, 1860. She was the daughter of notary Alfred-Narcisse LePailleur and Philomène Dalton. During her youth, she studied piano with Victoria Cartier.
In 1881, at the age of 21, she married lawyer Joseph-Adélard Descarries in her hometown and then moved to Lachine, where she gave birth to her 10 children, 4 of whom died in infancy.
Of her surviving sons, one became an engineer-chemist, another a lawyer, and the third a composer, pianist, organist, and teacher. One of her daughters became a soprano singer and the other died of a short illness at the age of 28.
Célina-Elmire died on August 2, 1924, at the age of 64, only 4 years after her father.
Transcription:
Mde J.A. Descarries