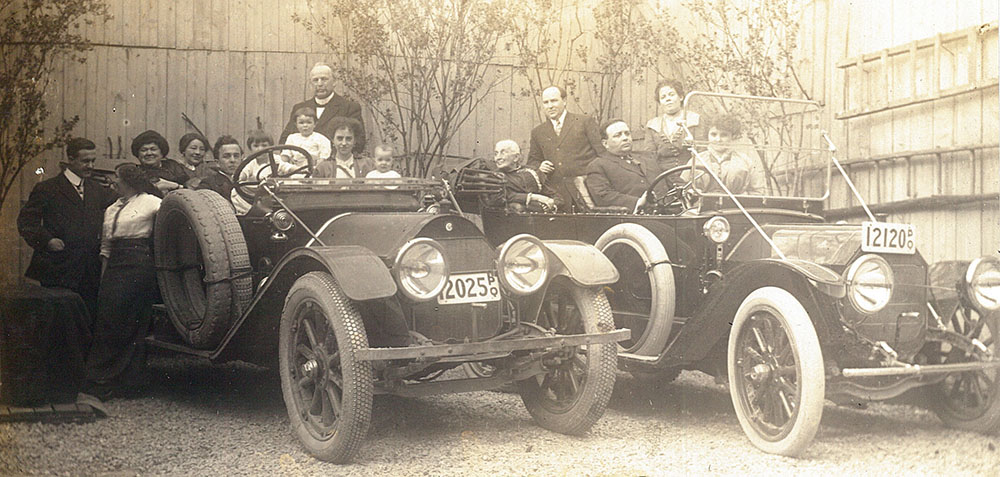 Source: Collection Maison LePailleur
LePailleur-Descarries family while on a car excursion, around 1910.
In the car on the left, on the back seat is Célina-Elmire. Standing on her right, her husband Joseph-Adélard Descarries.
In the right car, on the back seat, is Philomène Dalton and her grandson Théophile Descarries. On his right stands his wife Marie-Anne Huot.