Go back
The skating rink ready to welcome hockey players!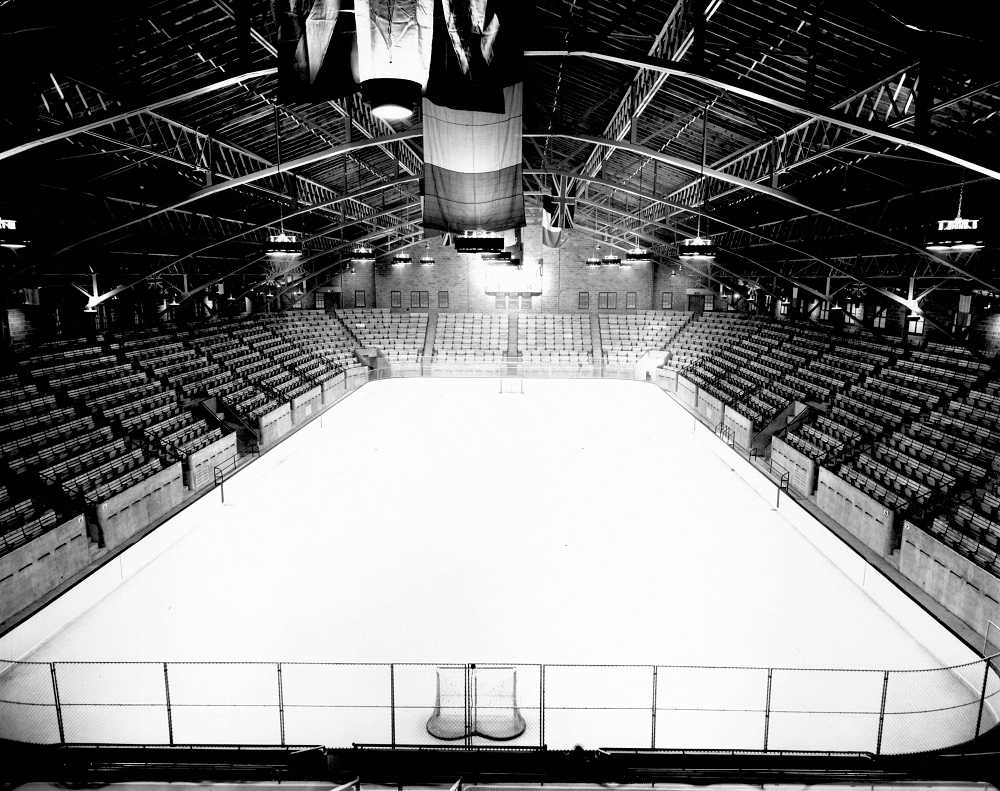 Date: December 7, 1939
Credit: Verdun Borough Archives Fund
During the winters of 1939 and 1940, a number of hockey leagues shared the ice time at the Auditorium, including the Manufacturers League and the Mount Royal League. Admission to watch the games in these leagues was approximately 25 cents for adults and 15 cents for children. Certain minor leagues also had access to the arena for their playoff series. In addition, the Verdun Auditorium promoted its facilities by organizing games between local and professional teams, including the game on November 15, 1940, when the Verdun Red Devils faced the Montreal Canadiens' backup players.