Go back
The opening show is truly dazzling!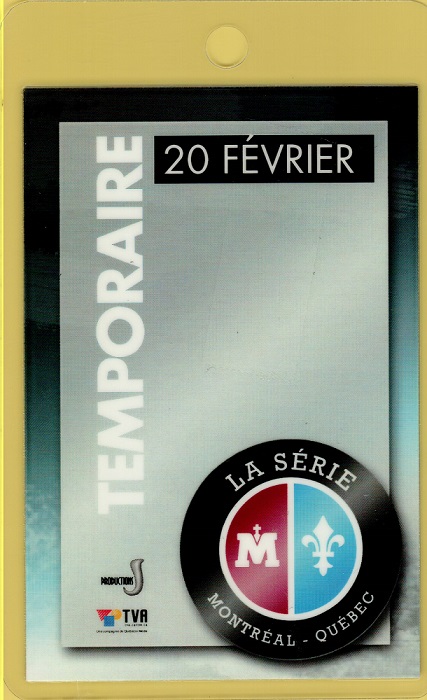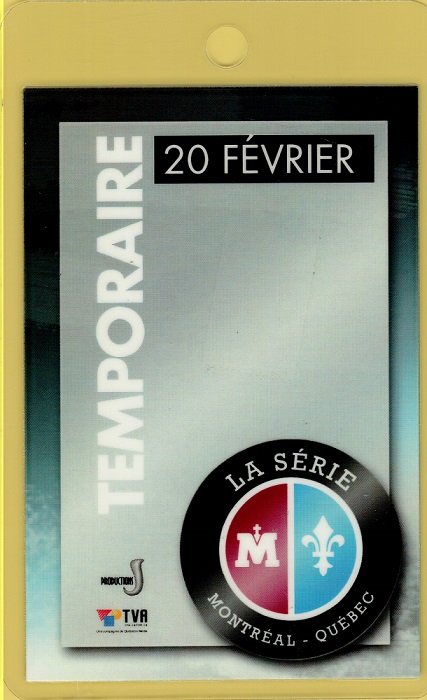 Date: February 20, 2010
Donated by Daniel Belliveau
Credit: Verdun Borough Archives Fund
La série Montréal-Québec was a large-scale production at the Verdun Auditorium, not only because of the technical complexity of the project, but also for its sensational aspect. In addition to hosting the shooting of the series, the arena hosted the opening ceremony, which involved many challenges. The group Loco Locass and singer Éric Lapointe performed the national anthems of Québec City and Montréal, respectively, which were specially created for the series. The mayors of both cities also each gave a short speech. The ceremony continued with the official presentation of each team, the presentation of the team captains and a profile of each player. The lucky people who attended the event backstage had a pass like the one illustrated here.