Go back
Renovations that restore a classy style!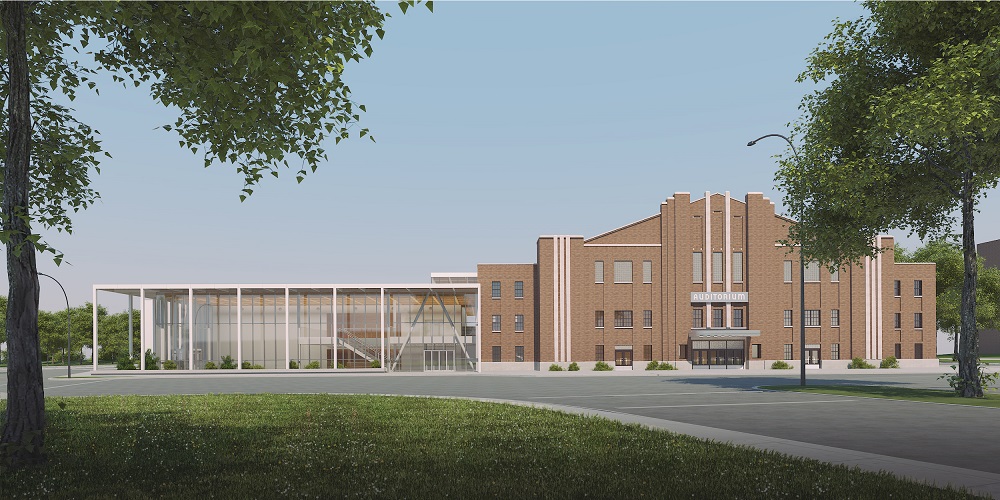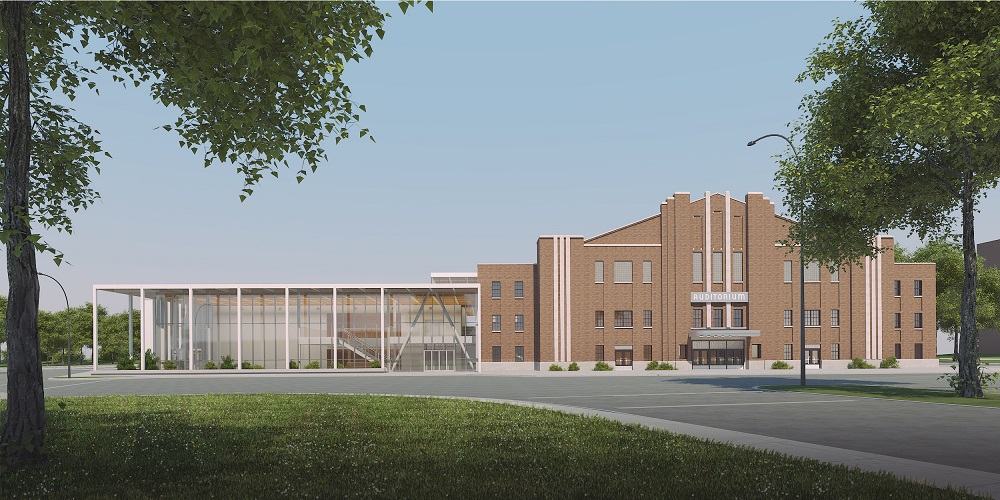 Date: July 2016
Credit: Les Architectes FABG
Temporarily closed to the public for a facelift in the fall of 2016, the Auditorium and Aréna Denis-Savard are scheduled to reopen in summer 2018. The planned renovations will give the Auditorium a chance to update its exterior and modernize its interior infrastructure. The renovations include the removal of the exterior cladding and enhancement of the original brick, relocation of the locker rooms inside the new main space, and the reconfiguration of the second floor, which will be open to the public and provide an outstanding view overlooking the city of Montréal and the St. Lawrence River.