Go back
A quick but difficult construction!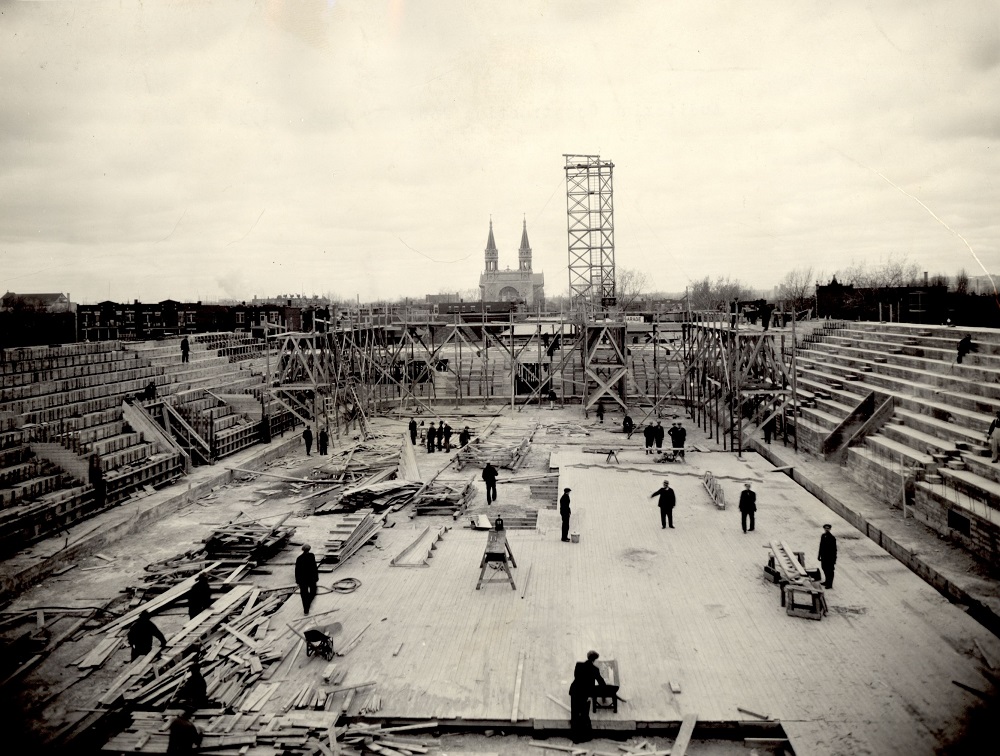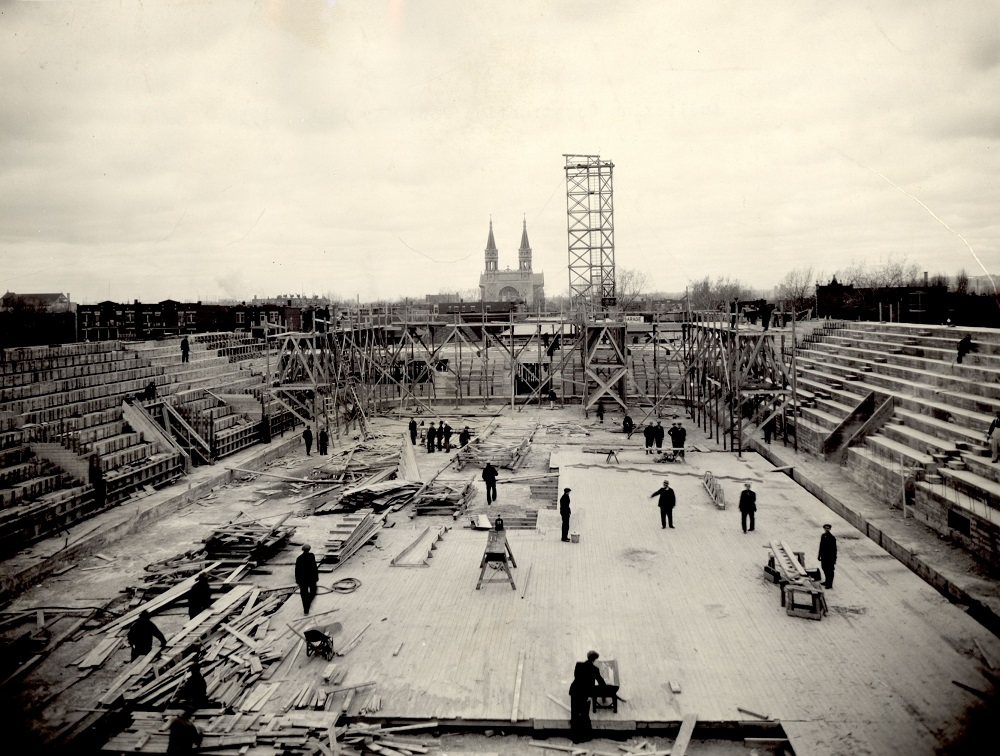 Date: May 13, 1939
Credit: Verdun Borough Archives Fund
This photo gives the impression of a peaceful work site. Don't be fooled! The construction of the Auditorium, although quick, was difficult at times. Financial assistance from the various levels of government was volatile and tested the patience of the unemployed and the workers. As soon as the construction started in September 1939, the announcement of a 12.5% cut in a provincial grant triggered a first strike. The workers walked off the site, demanding better working conditions, including a 44-hour workweek. Faced with the threat of losing their jobs, the strikers returned to work. One month later, the same workers went on strike again, over a regulation forcing them to make up for the hours lost due to bad weather, also eliminating paid statutory holidays. In January 1939, a provincial regulation abolishing 15-minute breaks every hour caused new concerns among the workers. The troubles forced the police to maintain constant presence over the work site in order to keep the peace until construction was completed.