Go back
Proud Descendants Serve in First World War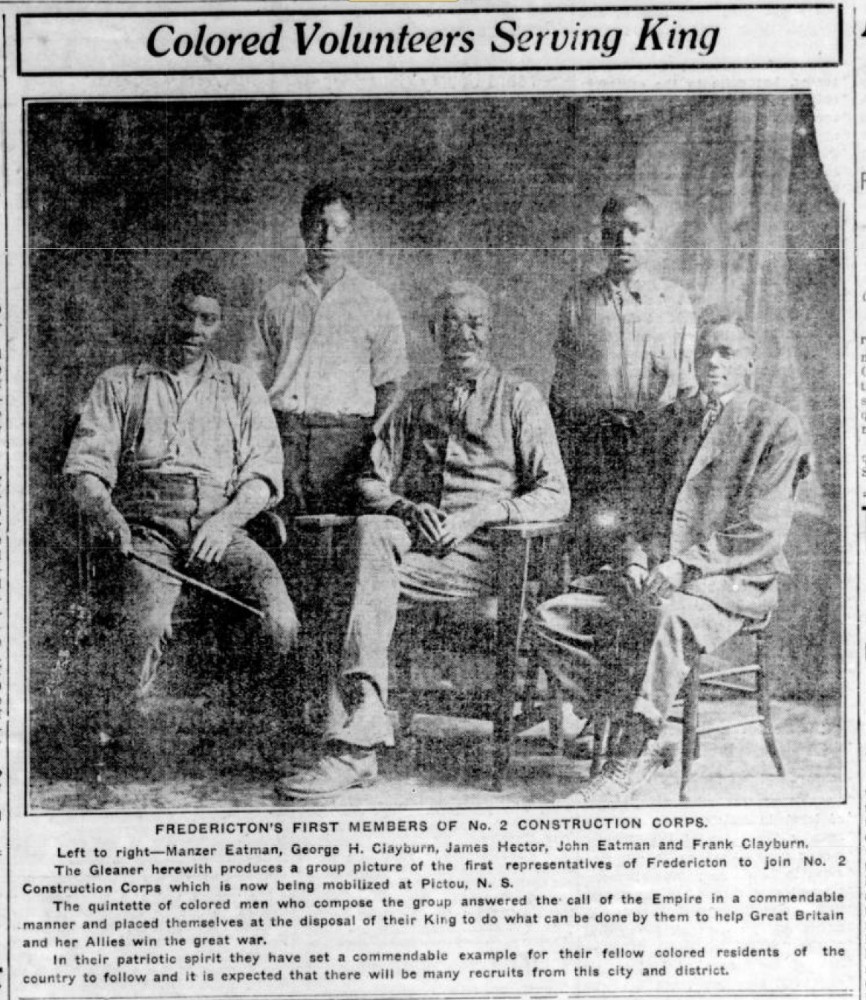 Courtesy of the Provincial Archives of New Brunswick, The Daily Gleaner, August 16, 1916.
Illustrated here are Fredericton's first volunteers for the No 2 Construction Battalion: Manzer Eatman, George H. Claybourn, James Hector, John Eatman, and Frank Claybourn.
Transcription
Fredericton's First Members of No.2 Construction Corps.
Left to right – Manzer Eatman, George H. Clayburn, James Hector, John Eatman and Frank Clayburn.
The Gleaner Herewith produces a group picture of the first representatives of Fredericton to join No. 2 Construction Corps. which is now being mobilized in Pictou, N.S.
The quintette of coloured men who compose the group answered the call of the Empire in a commendable manner and placed themselves at the disposal of their King to do what can be done by them to help Great Britain and her Allies win the great war.
In their patriotic spirit they have set a commendable example for their fellow colored residents of the country to follow and it is expected that there will be many recruits from this city and district.