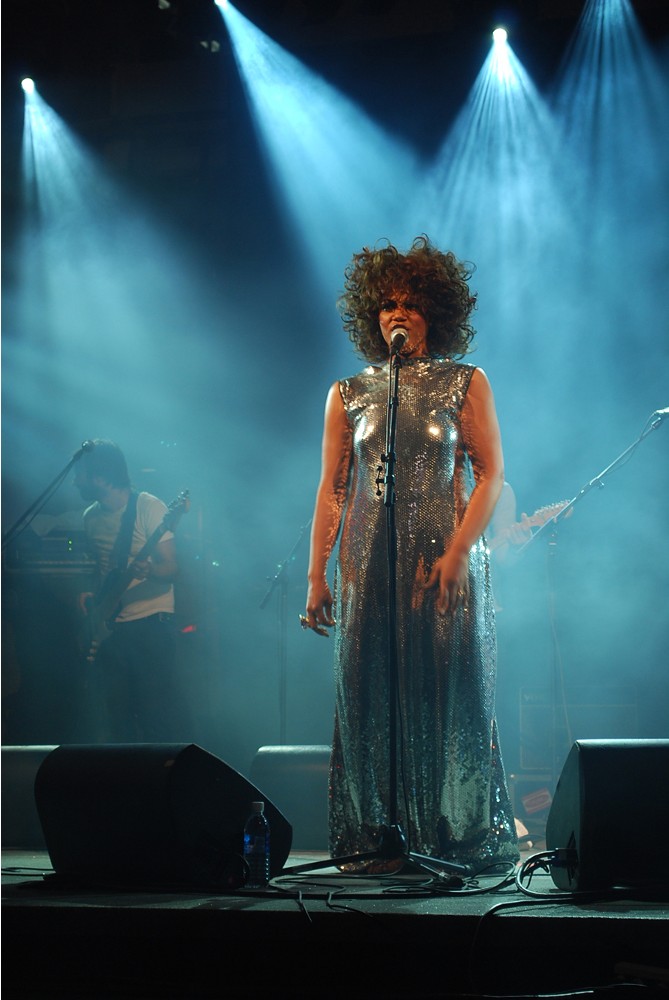 Courtesy of Damien D., 2022
"I can't speak to being a force for change, but I take it and wear it proudly."
– Measha BrueggarGosman-Lee , 2017
World-renowned Canadian opera singer, Measha Brueggergosman-Lee (b. 1977), is a descendent of John and Rose Gozman (Gosman), whose names are listed in the Book of Negroes.
Measha grew up in Fredericton, New Brunswick, singing at her local Baptist church. She studied voice and piano from the age of seven, and spent summers on scholarships at the Boston Conservatory of Music. Measha later went on to earn a Bachelor of Music from the University of Toronto, and a Master's degree at the Robert Schumann University of Music and Media in Dusseldorf, Germany.  In 1998, she starred in the premiere of the opera, Beatrice Chancy, which was filmed for the Canadian Broadcast Company (CBC). Measha Brueggergosman-Lee has performed with the Toronto Symphony Orchestra, Montreal Symphony Orchestra, and at the famed Roy Thomson Hall in Toronto. She has had numerous international appearances in various productions and concerts, and performed the Olympic Hymn at the opening ceremonies of the 2010 Olympic Games in Vancouver.
In 2002 Measha was a recipient of the prestigious Canada Council for the Arts Bernard Diamant Prize. In 2005 she was featured as a soloist in recording William Bolcom's Songs of Innocence and Experience, which won three Grammy Awards, including Best Classical Album. Measha Brueggergosman-Lee has been nominated for two Juno Awards, winning once for Classical Album of the Year in 2010. She is also a member of the Canadian charity Artists against Racism, and works alongside the African Medical and Research Foundation.
When granted an honorary doctorate from Concordia University in 2017, Measha Brueggergosman-Lee was declared a critically acclaimed singer and philanthropist and "one of Canada's greatest ambassadors."