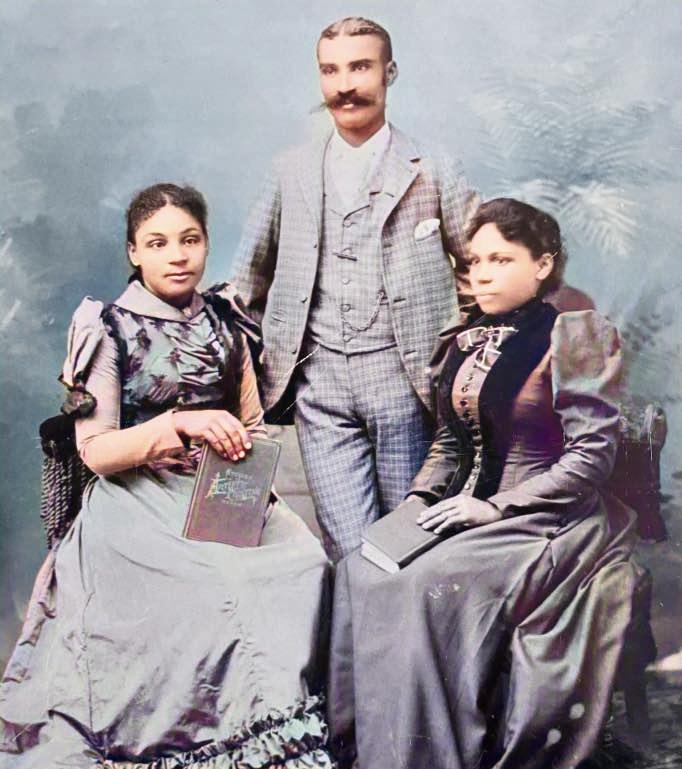 Courtesy of Dr. Kathie McAlpine, 2021
Mary Matilda "Tilley" Winslow came from a very interesting and diverse background. Her father, Alfred Fairfax Winslow (1847-1917) was a descendant of the Mayflower Pilgrim Edward Winslow (1595-1665) who became the Governor of Plymouth Massachusetts.
Alfred Fairfax Winslow was also the grandson of Loyalist Col Edward Winslow, who lived in Kingsclear and served in a number of government posts: surrogate general, judge of the inferior court of common pleas, muster master of the King's New Brunswick regiment, secretary to the International Boundary Commission, and deputy surveyor of the King's Woods.
Alfred Fairfax Winslow's parents were Joseph Winslow (b. 1813) and Sarah Cornelison (1814-1864) who in 1851 lived in the Parish of Queensbury (York County).