Go back
Graduate of the University of New Brunswick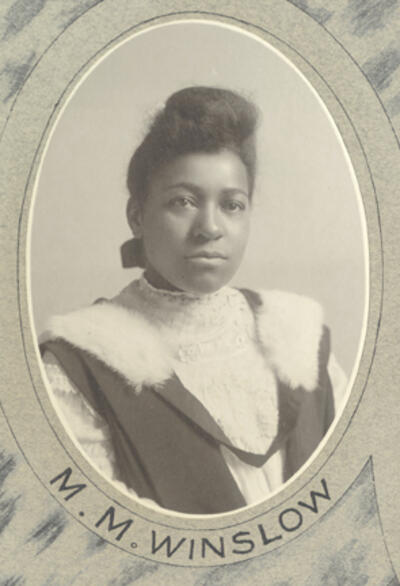 Courtesy of University of New Brunswick, Archives & Special Collections, Series UA PC 13, Item no. 48
Mary Matilda Winslow graduated from the University of New Brunswick in 1905, with a bachelor's degree in Classics. She graduated top of her class, winning the Montgomery-Campbell Prize for Classics.
As a Black woman, Mary Matilda was unable to find work and so immigrated to Birmingham, Alabama, where she taught classics and became a fierce supporter of schools promoting Black education.
She left the southern United States in 1916 to avoid raising her children in segregation, eventually settling in Detroit, Michigan, where she continued to teach until her retirement.