Go back
The Temple & Miller Flanger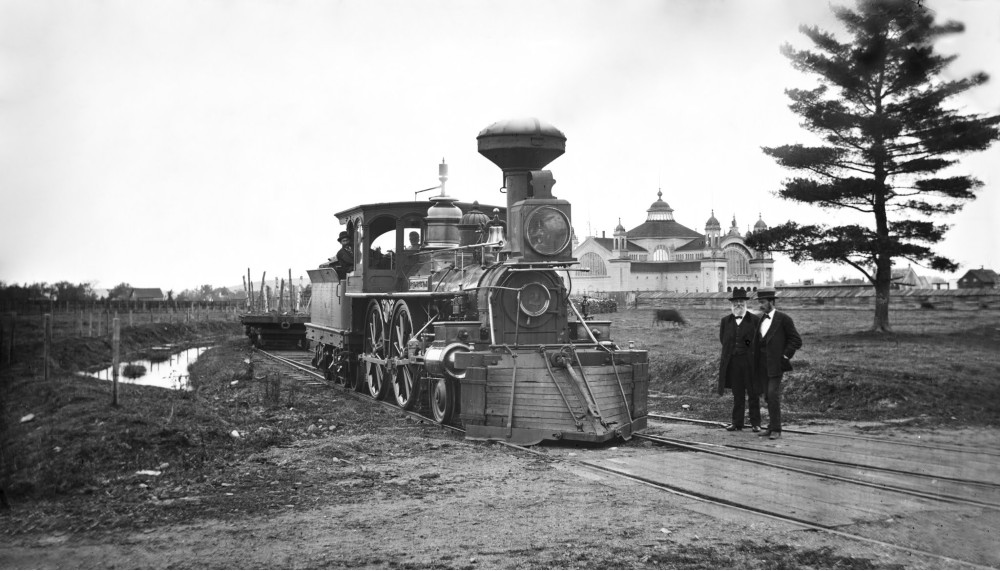 Courtesy of Provincial Archives of New Brunswick, Taylor Photograph, P5-373w
Throughout the 18th and 19th centuries descendants of the early Black settlers showed great inventiveness and determination. In 1873, John Hamilton was the true inventor of the "Temple & Miller Flanger".
Pictured in this photograph is #2 Engine of the Fredericton Branch Railway, equipped with his invention.
Standing on the right is Alexander "Boss" Gibson (left) with station agent Fred B. Edgecombe (right).