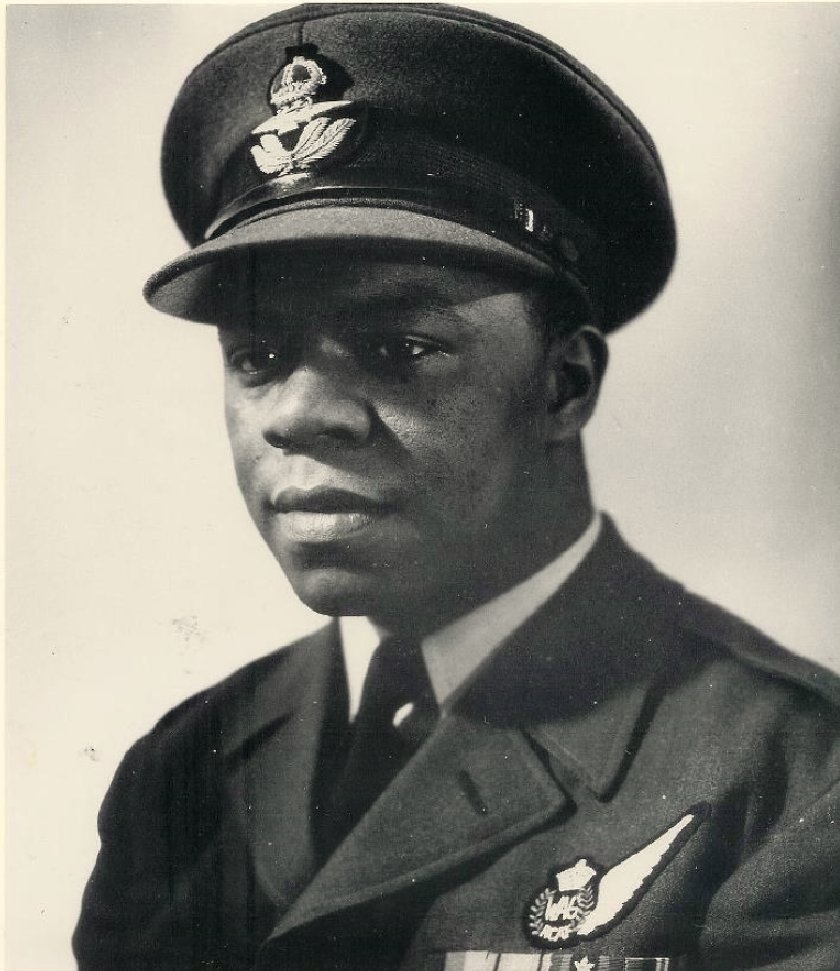 Courtesy of the Carty family, 2021
Flight Lieutenant Gerald Carty flew 35 bombing missions over German-occupied Europe during the Second World War.
Flight Lieutenant Gerald Carty (1925 – 2008) was barely a teenager when the Second World War commenced. As soon as he turned 18, he enlisted in the Royal Canadian Air Force, and a year later became one of their youngest commissioned officers. It seems that military service was in the Carty family blood, since four of Gerald's older brothers also served with the Royal Canadian Air Force during the war: Flight Sergeant Adolphus Carty was an airframe mechanic; Flight Sergeant William Carty was an aeronautical inspector; Leading Aircraftman Clyde Carty was a firefighter; and Aircraftman (Second Class) Donald Carty was an equipment assistant. The five no doubt came by their dedication to duty from their father, Private Albert Carty, who had served with the No. 2 Construction Battalion during the First World War. At a time when recruiting regulations restricted the ability of Black people to serve in the Royal Canadian Air Force, Gerald and his brothers overcame the odds and became airmen.
During the Second World War, Gerald Carty served as a Flight Lieutenant with the Bomber Command in Europe, flying 35 missions in Wellington and Halifax aircraft over German-occupied Europe. After the hostilities ended, he returned to Saint John and later married June Howe of Fredericton. As June recalled: "I got struck on him [Gerry] when I saw him, because he was very accomplished. He was a little bit older than I was, but he had been going to the vocational school in Saint John, and he had a little radio he had built, you know, and I thought, well, that's quite a brain. He was in the leaders Corps at the Y, and he played a beautiful saxophone. Oh, how could a girl resist! I thought that guy's kind of smart. I like him. So we started dating, and we got married in '48…. then we moved back to Fredericton in '49…"
Gerald Carty left his mark on the city of Fredericton in many ways. His beautiful baritone voice was an anchor in the choir of Christ Church Cathedral; he was an instructor and commanding officer of the Fredericton No. 333 Air Cadet Squadron; he was a founder and president of the Fredericton Flying Club; he taught gymnastics at the YMCA; he kept bees; and he even built his own airplanes in his garage at home.