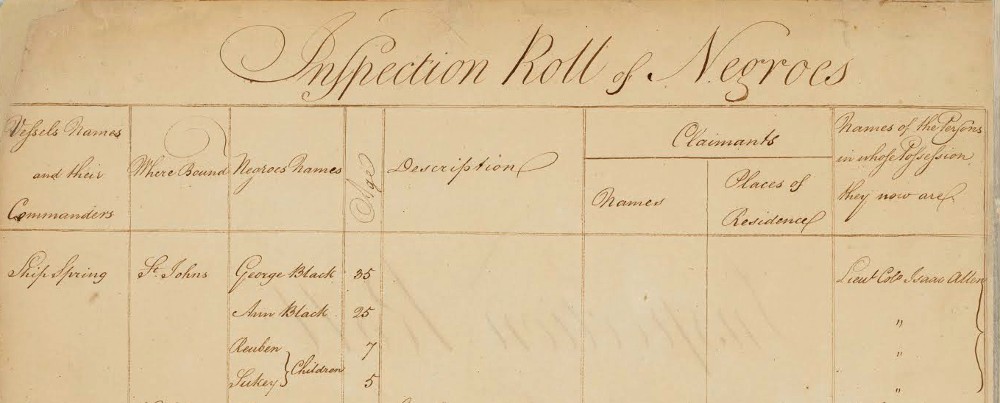 Courtesy of National Archives in Washington DC, M332 RG 360, 1783
This entry in The Book of Negroes lists George Black age 35, wife Ann age 25 and their children Reuben age 7 and Sukey age 5. They are listed as sailing on the ship "Spring" to "St. John's" (present-day Saint John).
In the column titled "Names of persons in whose possession they now are" is written Lieut. Col. Isaac Allen.