14
Heli-skiing with Canadian Mountain Holidays
c. 2002
Selkirk Mountains, British Columbia



Credits:
Canadian Mountain Holidays
Brad White

15
Heli-skiing with Canadian Mountain Holidays
2003
Selkirk Mountains, British Columbia


Credits:
Canadian Mountain Holidays

16
One of the guides who had initially worked for Hans Gmoser in the Bugaboos was Peter Schlunegger. Peter had also worked for Purcell Heli-Ski out of Golden and then wandered west towards Revelstoke to find a huge, untouched area, ready for skiing. The first season he skied the area was 1978-79, basing out of Albert Canyon in trailers. He named his company Selkirk Tangiers for the Selkirk Mountains they skied in and the Tangiers River which was central to the area they first skied. That first year was a reconnaissance of about 10 days skiing but the company grew each year to ultimately have 12 to 13 weeks of heli-skiing.


17
Peter Schlunegger
c. 1980's
Selkirk Mountains, British Columbia


Credits:
Selkirk Tangiers Heli-skiing

18
Peter Schlunegger on the origin of Selkirk Tangiers Heli-skiing
c. 1978
Albert Canyon, east of Revelstoke, British Columbia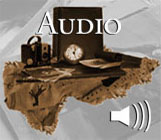 Credits:
Peter Schlunegger

19
In 1978, the British Columbia Heli-Ski Operators' Association was established with Hans Gmoser as president and Peter Schlunegger as vice president. Peter and Hans lobbied the government to have tenures: areas where only one licensed company could run their business. They needed to divide the terrain so they weren't skiing on top of each other and there were clear boundaries. Through their lobbying efforts, tenures came into effect in 1983.
20
Heli-skiing with Selkirk Tangiers
c. 1990's
Selkirk Mountains, British Columbia



Credits:
Selkirk Tangiers Heli-skiing

22
Selkirk Tangiers has about 500 runs throughout its tenure in the trees and on the glaciers… enough runs to keep all guests satisfied. They operate a Bell 205 helicopter.
23
Selkirk Tangiers Heli-skiing
c. 2000
Selkirk Mountains, British Columbia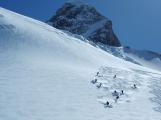 Credits:
Selkirk Tangiers Heli-skiing

24
Peter Schlunegger on the rewards of heli-skiing
2008
Revelstoke, British Columbia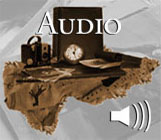 Credits:
Peter Schlunegger