1
For thousands of years, the banks of the Similkameen River, and along many of its tributaries, have been home to the Upper and Lower Similkameen peoples. The traditional territory is located in the upper Similkameen watershed between the US-Canada border (to the south), the Skagit Valley (to the west) and Aspen Grove (to the north). Similkameen translates from the Okanagan language, meaning "the winding stream".
The Upper Similkameen people name for the Hedley area is Snaza'ist (sna-za-ee-st), meaning "Striped Rock Place". Syilx (Similkameen) oral history tells the story of capricious Chipmunk who taunted Sasquatch. Determined to catch Chipmunk, Sasquatch kept swiping at the rocks (of Stemwinder Mountain) and caused the stripes. Sasquatch finally got the chipmunk and that is why the chipmunk also has stripes like the rocks.
Long before the gold rush the Similkameen people mined, utilized and traded valuable chert for tools and colourful ochre for medicines and trade. The precious pigment was traded as far south as Navaho territory and as far east as the lands of the Blackfoot people on the Prairies.
The gold rush directly affected the lives of the Upper Similkameen and by the turn of the 20th century, the 20 Mile Creek basin was home to the Similkameen People. Representatives of the Yale Mining Company appealed to the British Columbia government requested land be resurveyed and two fractions from the Indian allotment be reassigned to the present townsite of Hedley. The Similkameen People were devastated by the annex of their ancestral territory; today the Upper Similkameen Indian Reserve upper and lower subdivision lands sit below the old golf course and total approximately the same size as the residential settlement of Hedley.
To learn more about the Upper Similkameen Indian Band, please visit www.mascotmines.com

2
Hedley Golf Course Panorama View of Townsite ca. 1936
20th Century, Circa 1936
Hedley, British Columbia


Credits:
Hedley Heritage Museum Society

3
Medicine Man of Chuchuway & the Curse Upon Hedley
Published: April 5, 1905
Similkameen Star, Newspaper - excerpt

On the death of Cos-a-tas-ket (Pinto), medicine man of the Chuchuway, had a tribe near Hedley, a rumor went out that having no male heir, the old man's land was public property and therefore jumpable. Hardly was the old man's remains lowered to that abode where white and red man alike must go than several bold white men staked that portion of the late owner's reserve. An invocation to the spirit of the deceased was, therefore. Made as follows: (sic)

Spirit of the Cos-a-tas-ket, why
Do white men stake the fair domain
So lately held by you on earth:
Your grandson, F'lix ploughs up the same
Tell him and others your race
The error of the sly pale face!

The Spirit thus invoked, answereth:

Ankate nika stop copa mika
Hiu white man cutun stop kopa nika field
Pe white manhalo potlatch chikamun
Yaka cutun kapswaller nika tipsum
Kopet hay pe halo chikamun stop kopa nika
Alta nika mamloose, white man kapswaller nika illahnie.
Karqua nika wawa Cos-a-tas-ket:

Son of my son and Indian brothers all
Before the whites can push thy claims aside
There'll have to be some "gold old summer time"
And Pinto's wife again shall be a bride".

4
Mining Map of Camp Hedley, Nickel Plate Mountain and Area ca. 1900
Early 20th Century, 1900
Similkameen Valley, B.C. Canada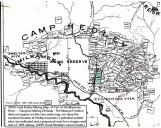 Credits:
Hedley Heritage Museum Society

5
Stemwinder Mountain
21st Century, Circa 2011
Similkameen Valley, B.C. Canada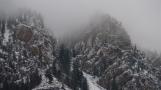 Credits:
Hedley Heritage Museum Society

6
Early Similkameen Family Portrait ca.1901
20th Century, Circa 1901
Similkameen Valley, B.C. Canada



Credits:
Hedley Heritage Museum Society

7
Cattle Branding in Hedley ca.1910
20th Century, Circa 1910
Hedley, British Columbia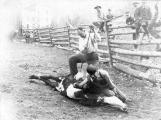 Credits:
Hedley Heritage Museum Society

8
Group of Men on Horseback ca. 1915
20th Century, Circa 1915
Hedley, British Columbia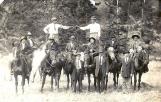 Credits:
Hedley Heritage Museum Society

9
Johnny Holmes and Jim Jameson ca.1920
20th Century, Circa 1920
Similkameen Valley, B.C. Canada


Credits:
Hedley Heritage Museum Society

10
Hedley Rodeo ca.1940
20th Century, Circa 1940
Similkameen Valley, B.C. Canada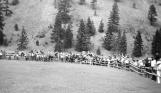 Credits:
Hedley Heritage Museum Society

11
Paragliding Above Mascot Mine Fraction ca. 2009
21st Century, Circa 2009
Mascot Mine, Nickel Plate Mountain, British Columbia, Canada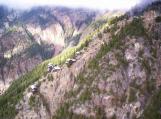 Credits:
Hedley Heritage Museum Society
R Moncrieff

12
Snaza'ist Discovery Centre ca.2012
21st Century, Circa 2012
Hedley, British Columbia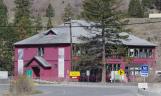 Credits:
Hedley Heritage Museum Society

13
An artist's rendition of Saint Anne's Church with historic jail building
21st Century, Circa 2010
Similkameen Valley, B.C. Canada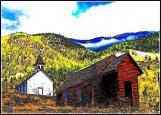 Credits:
Hedley Heritage Museum Society
Rebecca Murbach Collection