1
From Farwell to Revelstoke: Town Development

B.C. Surveyor Albert Stanhope Farwell made out a provincial application for a land grant at what is now Revelstoke on October 20, 1883. The CPR route had not yet been registered, although Sir Sandford Fleming had advised the B.C. Government on September 28, 1883 that he had examined and approved the route-line and the company was ready to begin construction. The CPR registered their route in November of 1883, one month after Farwell applied for his grant and the provincial government reserved land 20 miles wide on each side of the mainline in favour of the CPR, excluding lands already granted to other parties. It was widely believed that Farwell knew that these lands would be in the railway belt and that the line would cut through his lands.
3
Plan of the Town of Farwell (later Revelstoke), 1885.
4
Farwell received title to his Crown Grant of 1175 acres in January of 1885 and the townsite map was completed.
6
Town of Farwell after a fire, 1885.
7
The original Farwell townsite consisted mainly of Front Street, along the banks of the Columbia River. The first buildings were crudely constructed and some of the early hotels were nothing more than large canvas tents. Much of the town was destroyed in a fire on May 1, 1885, but within weeks, the town was rebuilt. It was very much a "wild west" construction town, complete with hotels, saloons, general stores and brothels.
8
Reminiscences of Colonel Edward Mallandaine. 'The Town of Farwell' Read by Jules Thomas.
29 June 1940
Revelstoke, British Columbia, Canada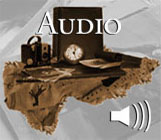 9
Reminiscences of Colonel Edward Mallandaine, June 29 1940 'The Town of Farwell'
Read by Jules Thomas.
11
Looking North West on Front Street, 1890.
13
Cyclists on Front Street, 1895.