14
Banquet, Western Canadian Ski Championship
1939
Revelstoke, British Columbia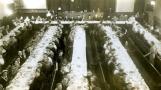 Credits:
Barbara Vigue

15
For the 1939 Western Canadian Ski Championship, work had been done on the downhill and slalom runs just east of town. The Revelstoke locals had been skiing on a slope called Haners as well as the Campbell hill which was at the base of the downhill run. People would head over to the slopes from town for some fun skiing. As there was no tow at this time, people walked up the side in order to ski down.
18
Marge English on the Hillcrest Slopes
1940's
Revelstoke, British Columbia



Credits:
Margery English Meier

19
Paul Salva on skiing at Haners' and Campbells' slopes
1940's
Revelstoke, British Columbia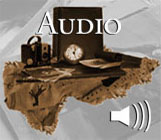 Credits:
Paul Salva

20
Though there were no big tournaments during the War years, there were Junior Tournaments and in 1943, the tournament had downhill, slalom and jumping events. Don McCrae opened the downhill course for this event. The slalom course was run on the lower third of the downhill course. Don was a ski aficionado: racing downhill, slalom and cross-country.
21
Don McCrae opening the downhill course for a tournament
1943
Revelstoke, British Columbia



Credits:
Barbara Vigue

23
1946 saw the Big Bend Jump re-christened to be called the "Hans Gunnarsen Jump" to honor Hans Gunnarsen who had been killed in action in Holland in November 1944. Anna Gunnarsen cut the tape and Ivind Nilsen made the first exhibition jump. This tournament saw many locals turn out for the jumping, downhill and slalom races. It spelled the revival of large tournaments and the sport of jumping in Revelstoke. The Hillcrest downhill was also renamed at this time to be called the "Don McCrae Downhill"
honoring Don McCrae, who was killed in action in a bombing raid over Germany in March 1944.

25
Local jumpers of note through the 1940's included Art Johnson and Earl Pletch. Pletch was known as "Wild Man" Pletch for his daring on the ski jumps and slopes. Art and Earl placed in jumping tournaments along with Hans Gunnarsen in the 1940's. They were some of British Columbia's top jumping talent. It was Earl Pletch that voted for the re-building of the Nels Nelsen Hill and returning it to its former glory.


26
Art Johnson jumping at the Big Bend Jump
1940's
Revelstoke, British Columbia



Credits:
Revelstoke Museum and Archives

27
Earl Pletch jumping off the Big Bend Jump
1945
Revelstoke, British Columbia



Credits:
Revelstoke Museum and Archives